Washington West Condos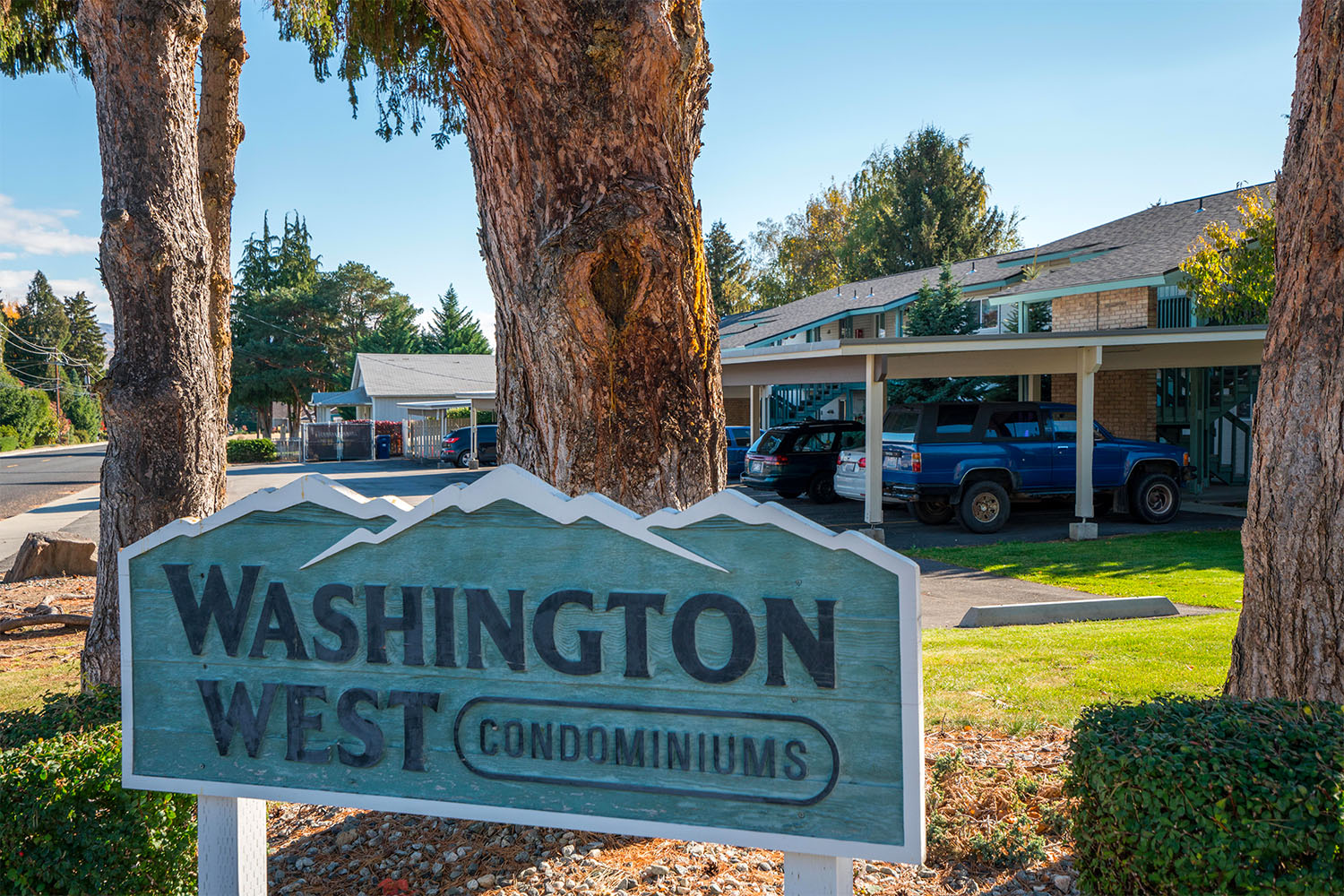 The Washington West condos, located at 10 S Cove Avenue in Wenatchee, consists of a development of sixty-seven condos spread across eleven buildings that were built in 1967.
Washington West offers a variety of housing options with nine different floorplans to choose from. Options include two, three, four and five-bedroom units, some of which have direct pool access. The units range in size from 780 to 1,540 square feet. The community also includes a swimming pool, sauna, tennis court and laundry facilities on-site for residents.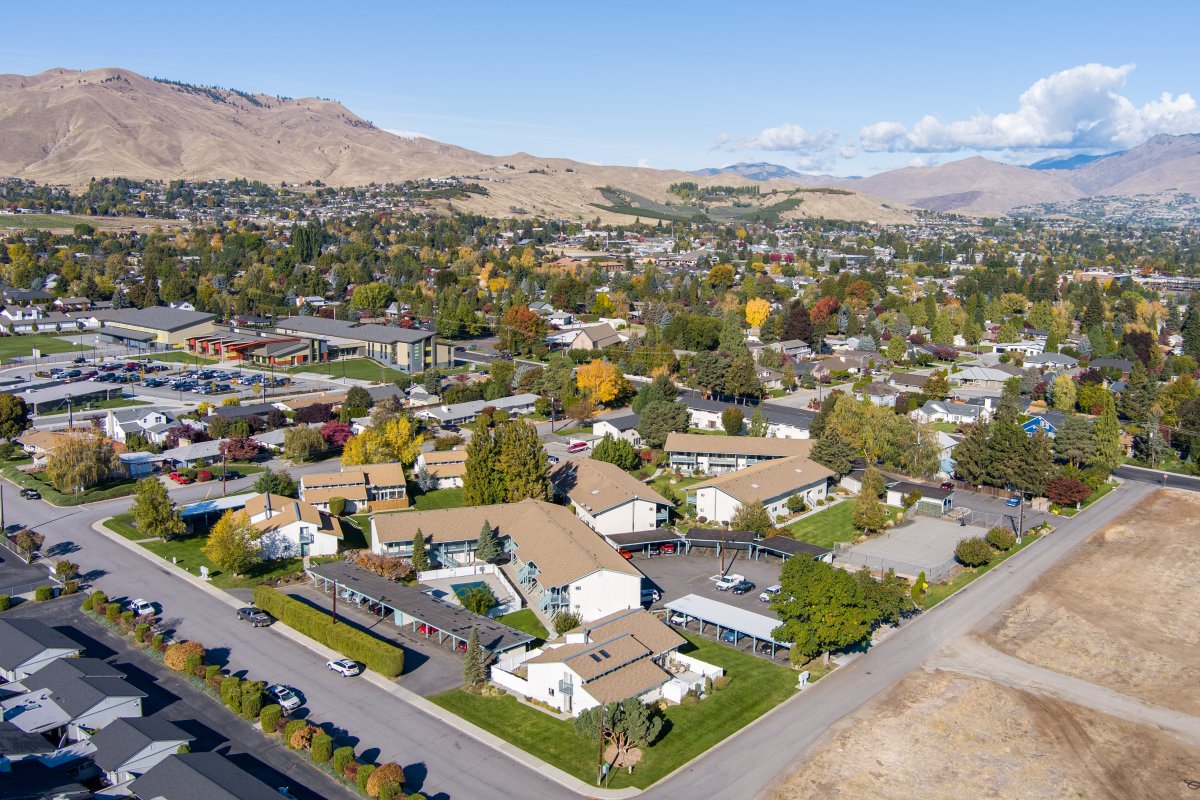 What's included in the monthly condo fees at the Washington West condos in Wenatchee?
Your monthly association dues at the Washington West Condos cover the maintenance of the common areas, building insurance, lawn care, road maintenance, water, sewer and garbage collection.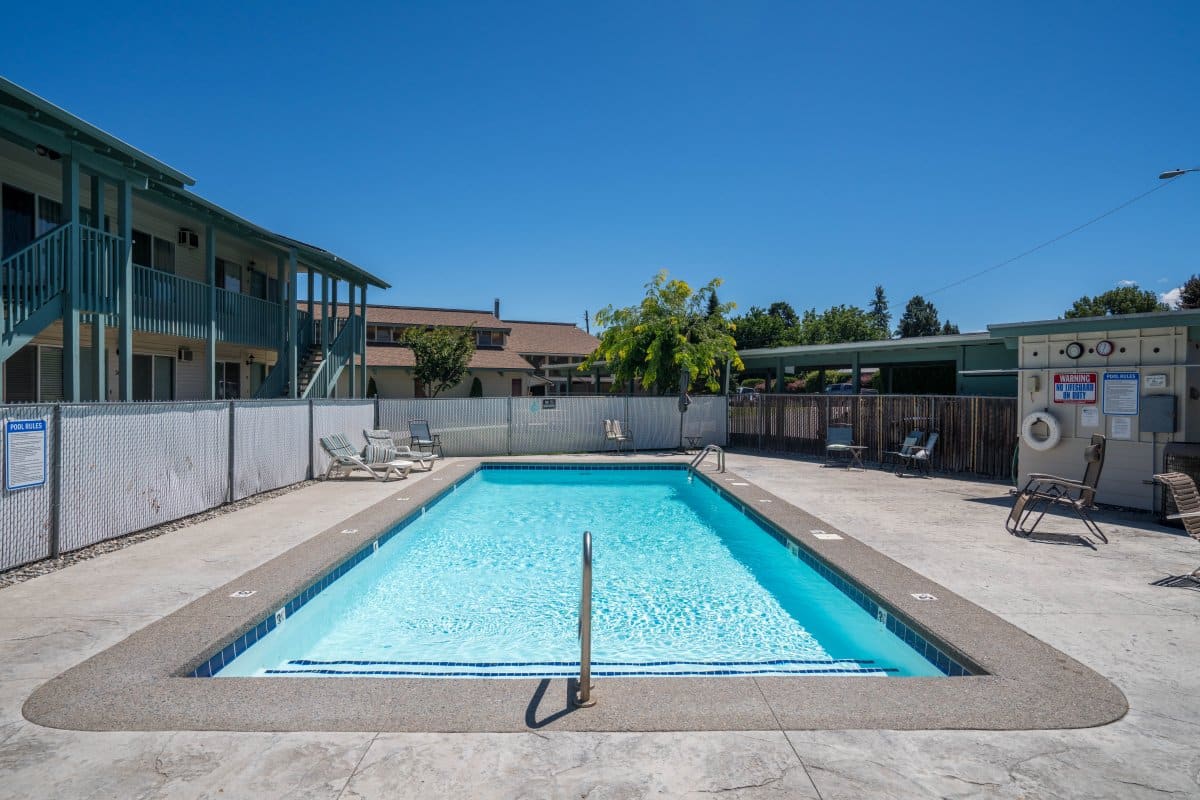 Are there any pet restrictions at the Washington West condos in Wenatchee?
The Washington West condos are a pet-friendly community. Residents are allowed to own up to two cats or dogs weighing up to forty pounds each. There are no restrictions on breeds, so bring your chihuahua or your French bulldog but maybe consider looking elsewhere if your canine companion is a Great Dane or Saint Bernard.
How close are the Washington West condos to Pybus Public Market and other amenities?
The Pybus Public Market, which houses local vendors, restaurants, artists and non-profit groups, is less than two miles away from the Washington West condos in Wenatchee. Other nearby amenities include the Apple Capital Recreation Loop Trail, which offers 22-miles of walking, biking and running pathways as well as all the entertainment and shopping offerings of downtown Wenatchee.
What are some of the rules and restrictions put in place by the homeowners association?
The Washington West condo homeowners association does not allow residents to post signs without written permission from the homeowners association board. Antennas and satellite dishes can be installed but homeowners must get permission from the board before installation. Other exterior items such as rollup blinds, window guards, awnings, shades, air conditioner units and planters are allowed as well but only with written permission from the board.
Gas and electric grills are allowed but charcoal barbeque grills are not due to a potential fire hazard. For the holidays, seasonal lights can be displayed between the day after Thanksgiving and January 15.