Edgewater Condos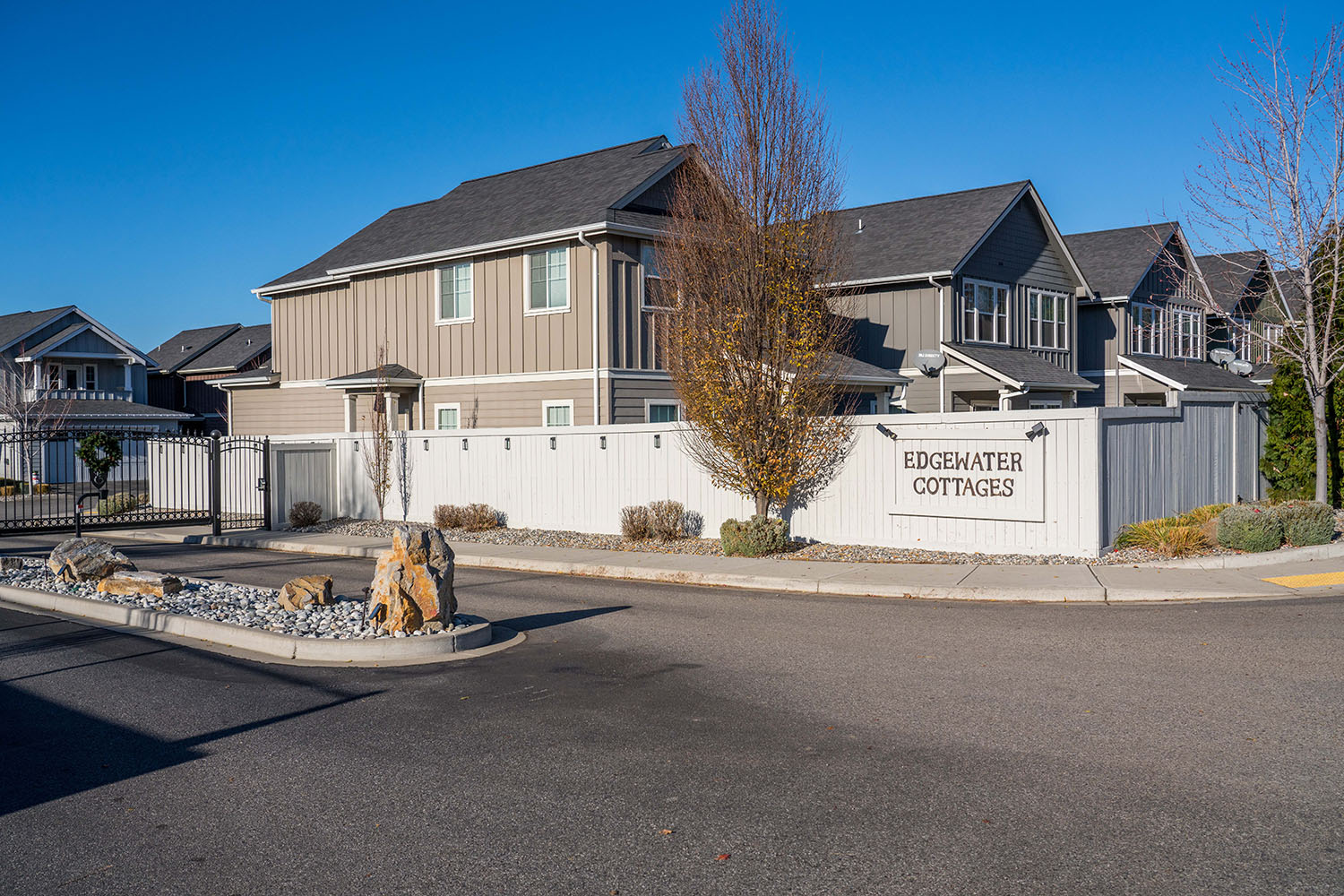 The Edgewater condos, located at 2452 Columbia Avenue NW in East Wenatchee, are a secured, gated community of 56 homes built in 2016 that features a pool, clubhouse, putting green, basketball court and pickleball court.
Edgewater cottages range in size from 1,640 to 1,920 square feet and have three-bedroom floorplans with each home having its own attached two-car garage.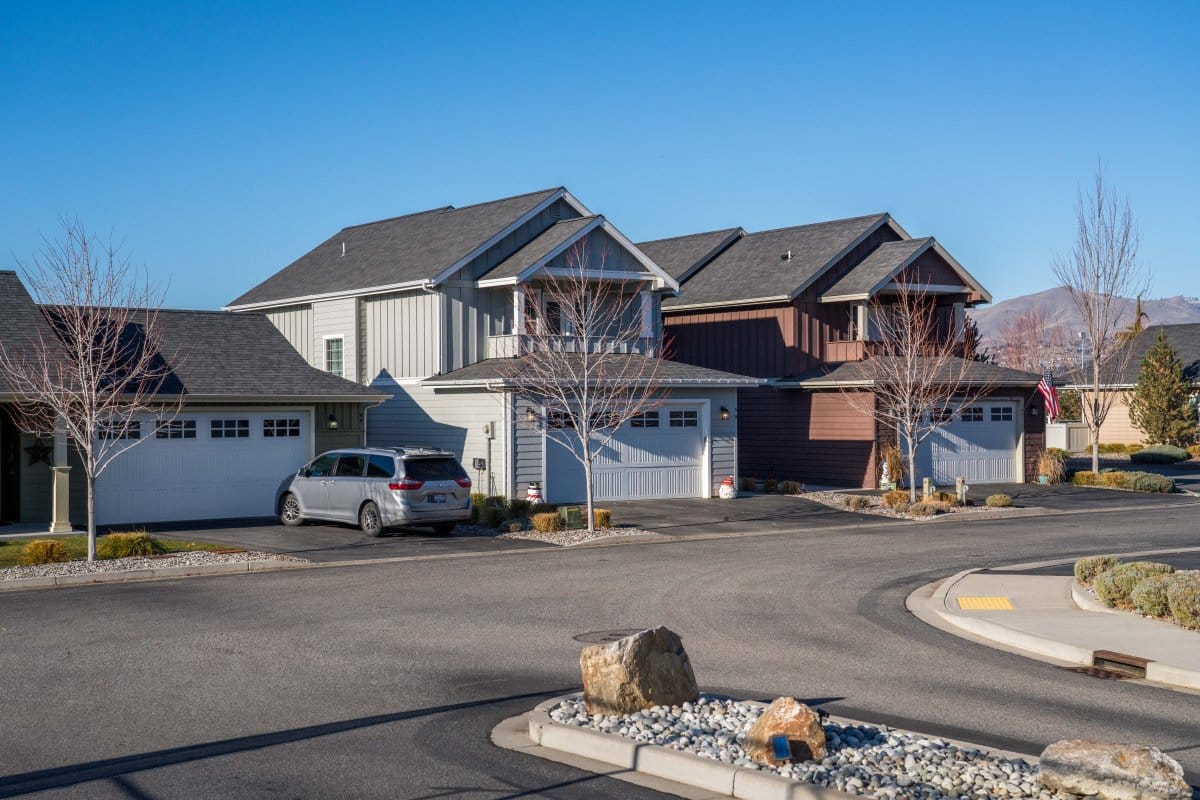 What's included in the monthly condo fees at Edgewater condominiums in East Wenatchee?
Your monthly association dues will cover common area maintenance, exterior maintenance of units including fenced backyard areas, pest control, irrigation, road maintenance, a property manager, water and sewer fees, snow removal, maintenance of the pool, clubhouse, putting green, basketball and pickleball courts and garbage collection.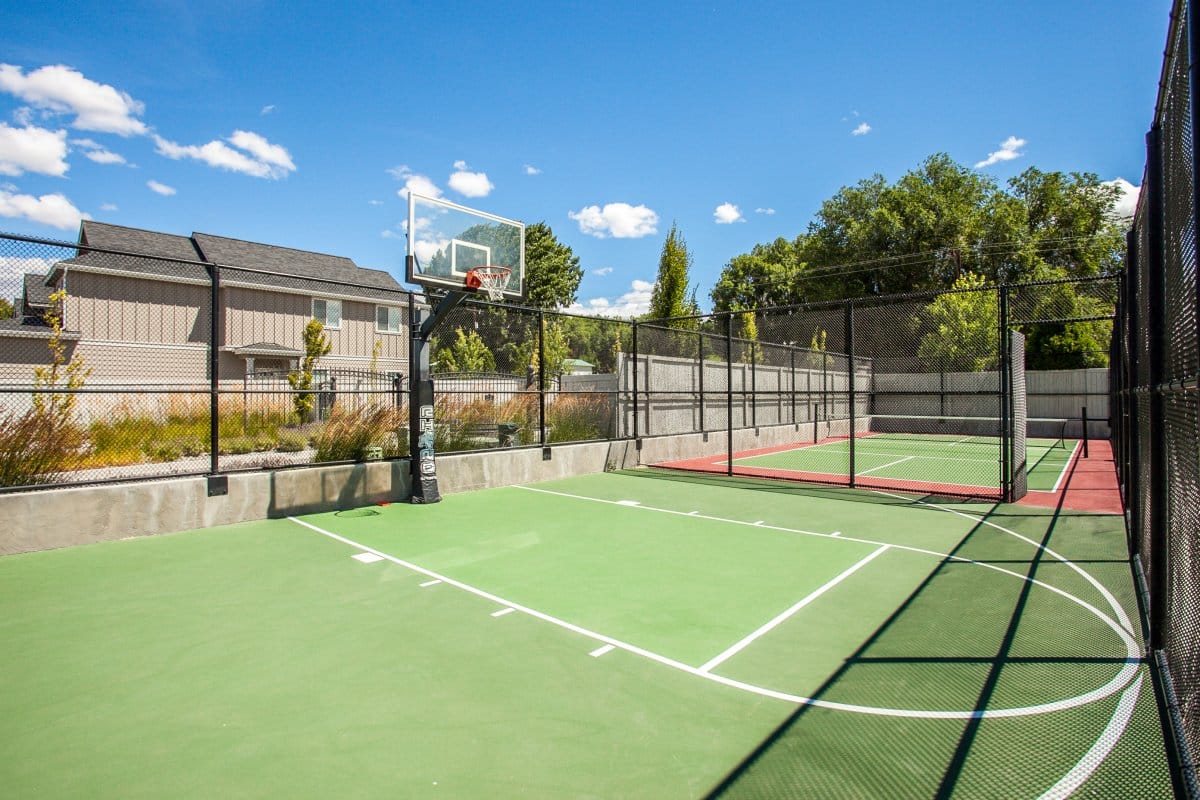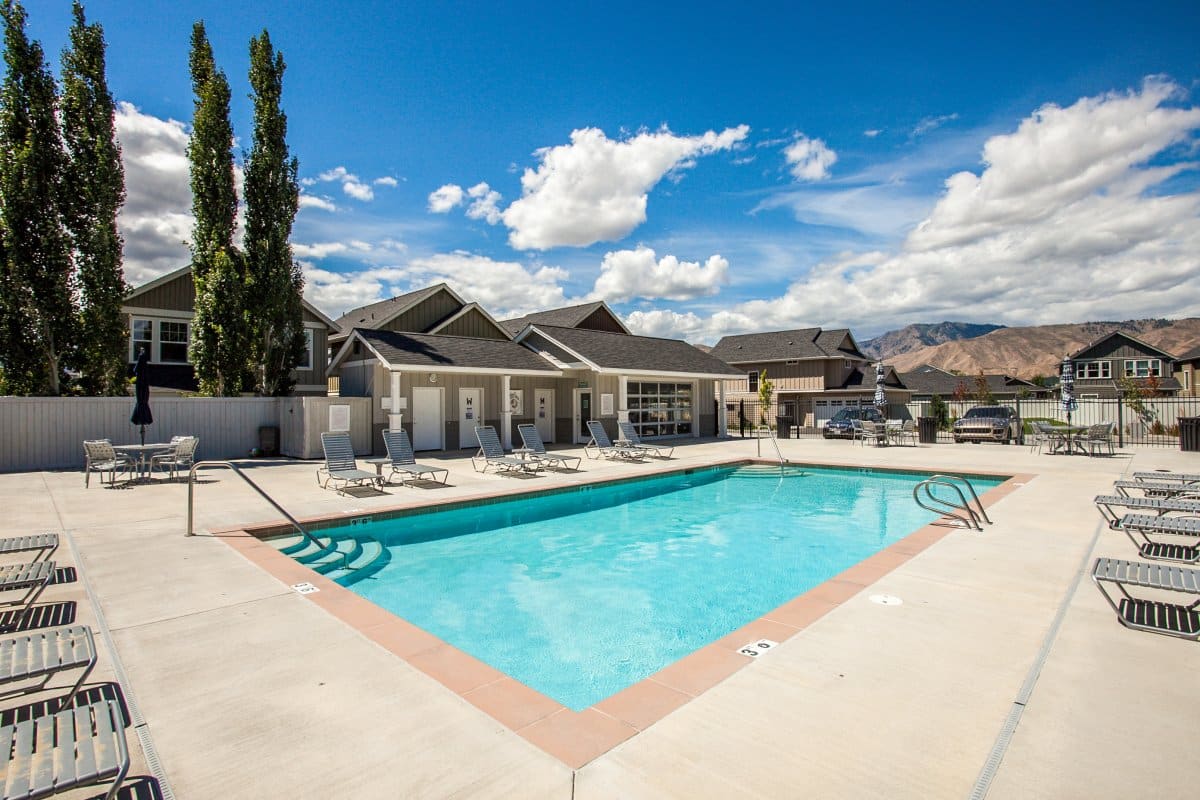 Are there any pet restrictions at Edgewater condos?
If you are a pet owner or are considering adding a furry friend to your family, the Edgewater community will welcome you with open arms. Animals are welcome at Edgewater and residents are allowed to own up to two cats, two dogs or one of each. There are no restrictions on breeds or weight which makes the community's animal residents a diverse bunch and means you can bring your chow, bulldog, golden retriever or any other breed in between with you to your new home at Edgewater. As long as your furry friends are well behaved they are welcome.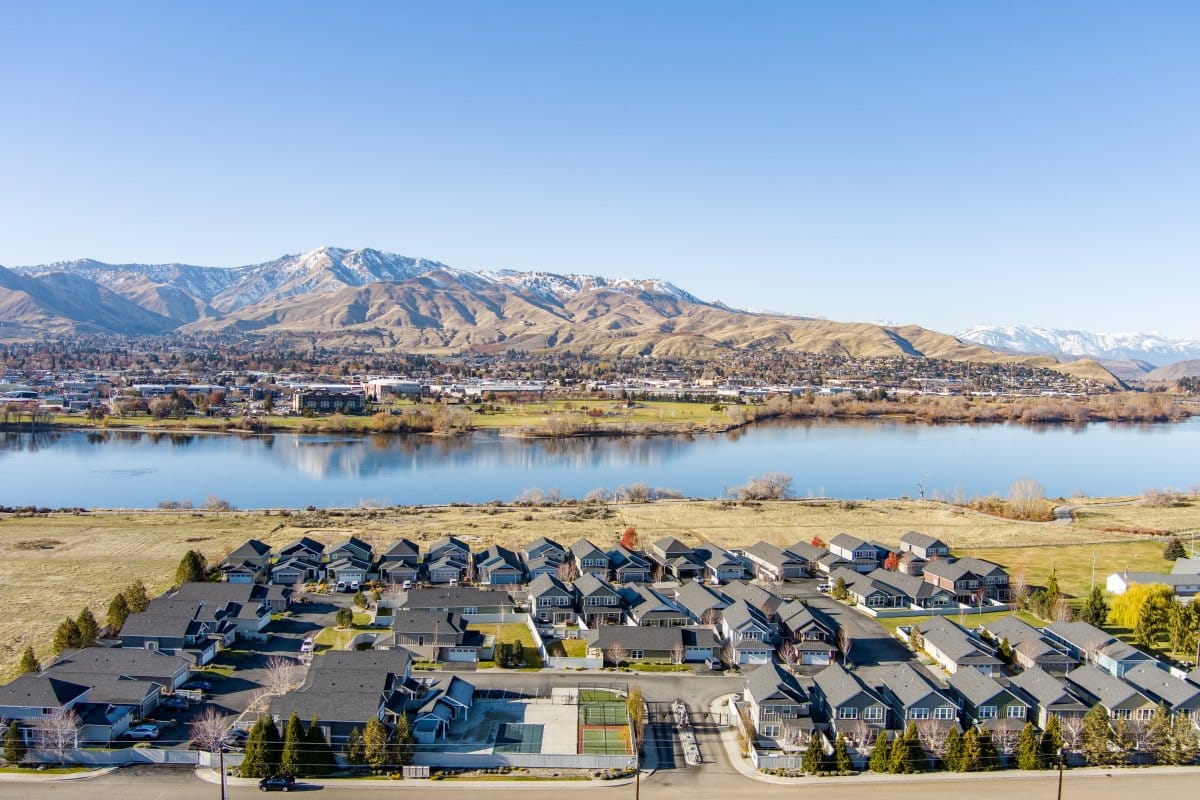 How close are the Edgewater condominiums to the Apple Capital Loop Recreation Trail and other amenities?
If you enjoy spending time out in nature Edgewater could be an ideal location due to its easy access to the 22-mile Apple Capital Loop Recreation Trail, allowing for relaxing strolls or energizing bike rides along the Columbia River for residents. And the Wenatchee Golf and Country Club is less than two miles away for when you're finished practicing your putt at the community putting green and want to hit the links. The Edgewater condos are also a short drive away from downtown Wenatchee and all of the dining, shopping and entertainment offerings available on the other side of the river.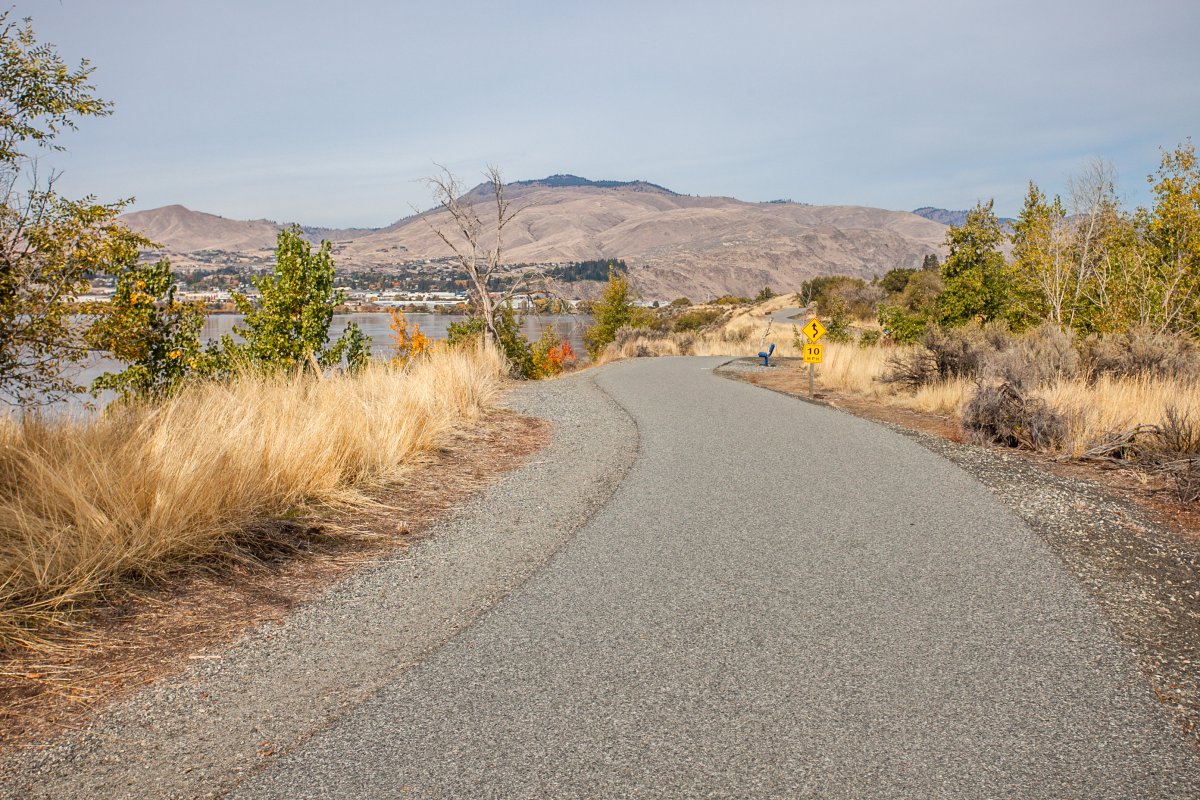 What are some of the rules and restrictions put in place by the homeowners association?
Signs of any type are not allowed to be displayed within the Edgewater condominium community. When units are being sold one professional realtor sign, no greater than 18" x 24," can be used to advertise the property during the sale period. Residents are allowed to rent their homes at Edgewater, however short-term renting is not allowed and there is a cap on the number of units that can be leased out. Per the rules established by the homeowners association no more than 10 percent of the units are allowed to be rented.
Edgewater residents are not allowed to have outdoor trampolines or above ground swimming pools. Spas and hot tubs are allowed but must be placed as close to covered patios as possible. Satellite dishes and antennas are allowed but must be approved by the homeowners association board. Satellite dishes can only be up to 18" in diameter and must be placed where they are least visible from the street and cannot obstruct the view of neighbors. Antennas can only be installed where they are completely unseen.
Parking areas are only to be used for vehicles that are operational. All recreational vehicles, trailers, boats, snowmobiles and other large vehicles cannot be parked long-term within the Edgewater community. Campers and recreational vehicles may be parked temporarily for a period not to exceed 72 hours in a non-shared driveway or on the street.
Holiday lights and decorations can be displayed from November 1 until January 15 the following year. Because Edgewater is a community where the homes are close to each other, holiday lights are not allowed to be displayed between 10 p.m. and 7 a.m. Christmas trees must be disposed of outside of Edgewater and not over the fence line or in the grass areas on the south and the west fencelines.
Edgewater does have a community website, but it appears that most of the info is for residents only and is password protected.