Riverwalk Condos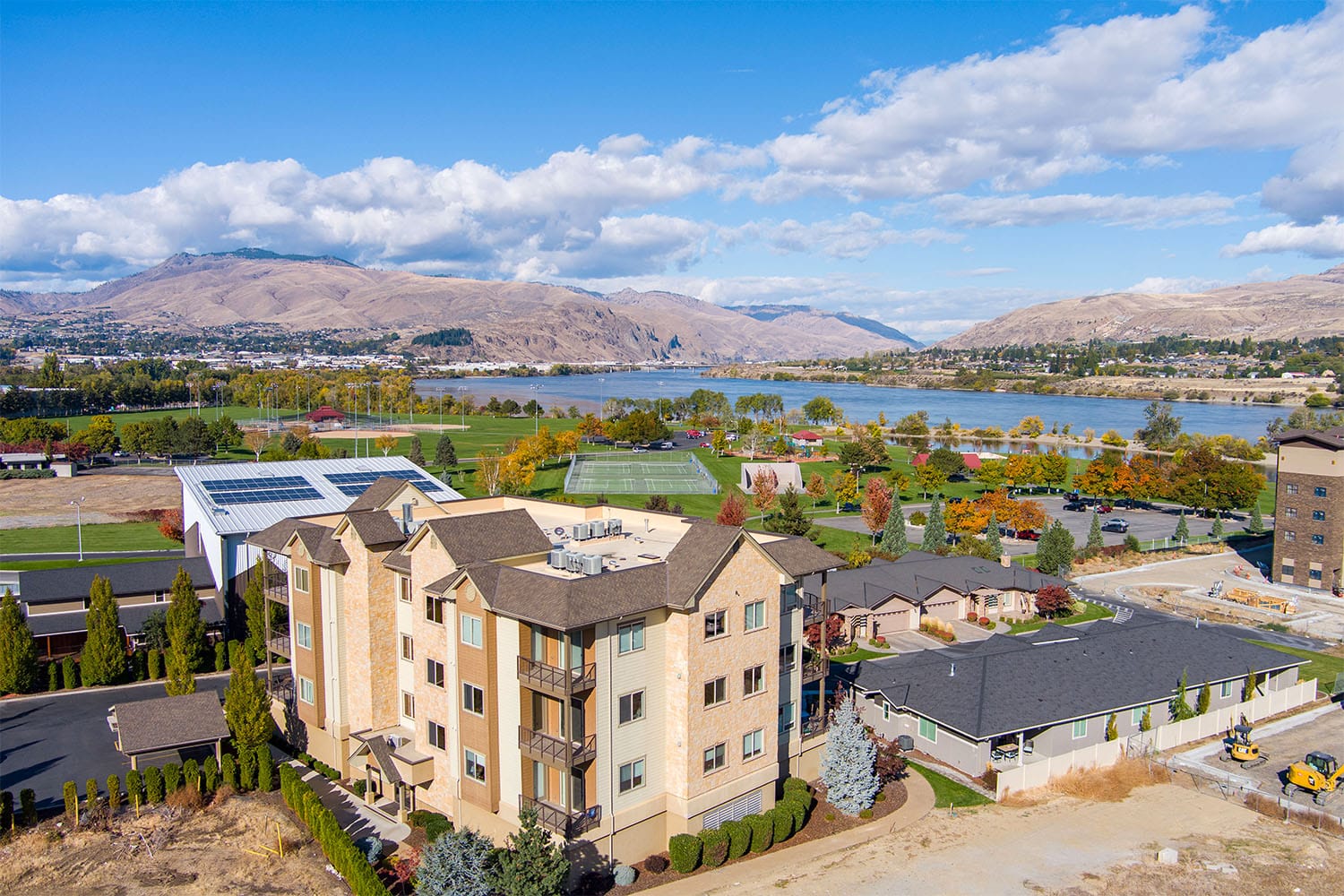 The Riverwalk condos located along River Walk Drive in Wenatchee, consist of a development of 100 units that were built in 2008 near the Columbia River and Wenatchee's Loop Trail. The Riverwalk condos are a community without age restrictions with each home featuring a gas fireplace, granite countertops and its own garage. Riverwalk has multiple floorplans that have up to four bedrooms and homes that range in size from 1500 to 2400 square feet.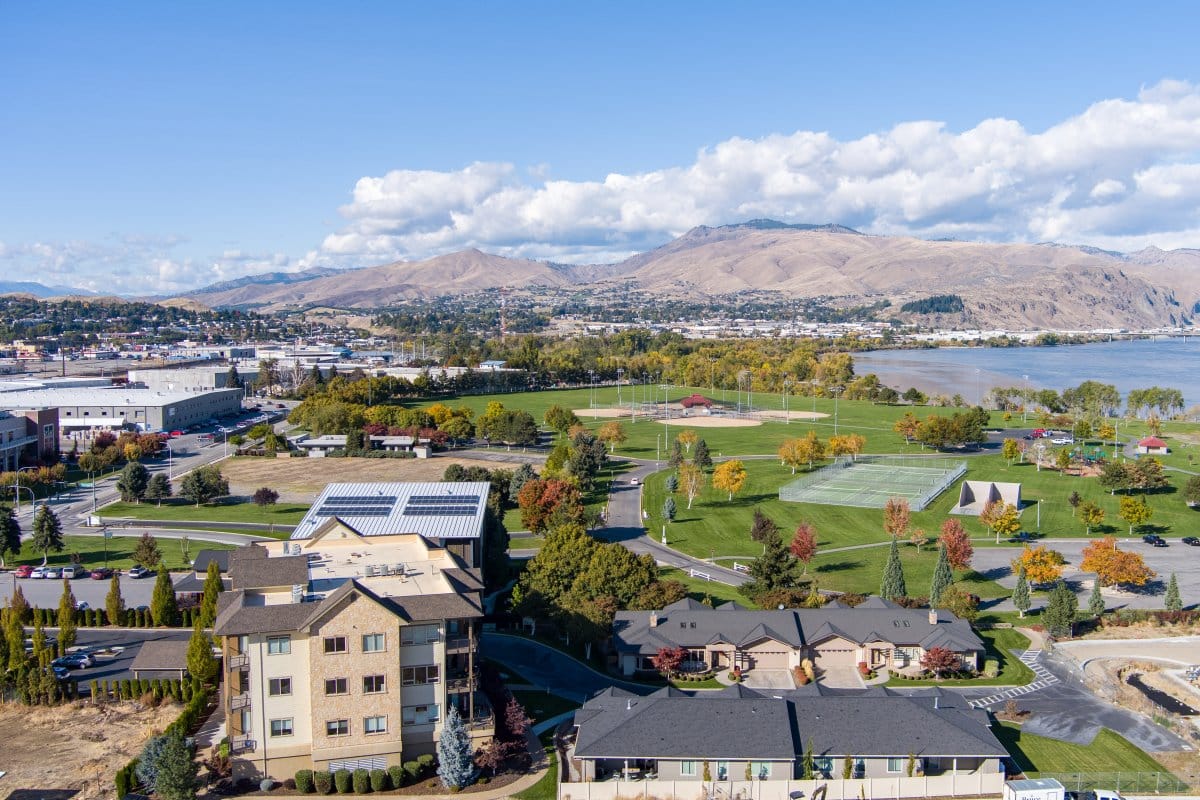 What's included in the monthly condo fees at the Riverwalk condos in Wenatchee?
Your monthly association dues at the Riverwalk condos will cover maintenance of the common areas, building insurance, lawn care, road maintenance, water, sewer, irrigation and garbage collection. For premium high-speed internet service Chelan County PUD offers fiber internet connectivity for an additional cost.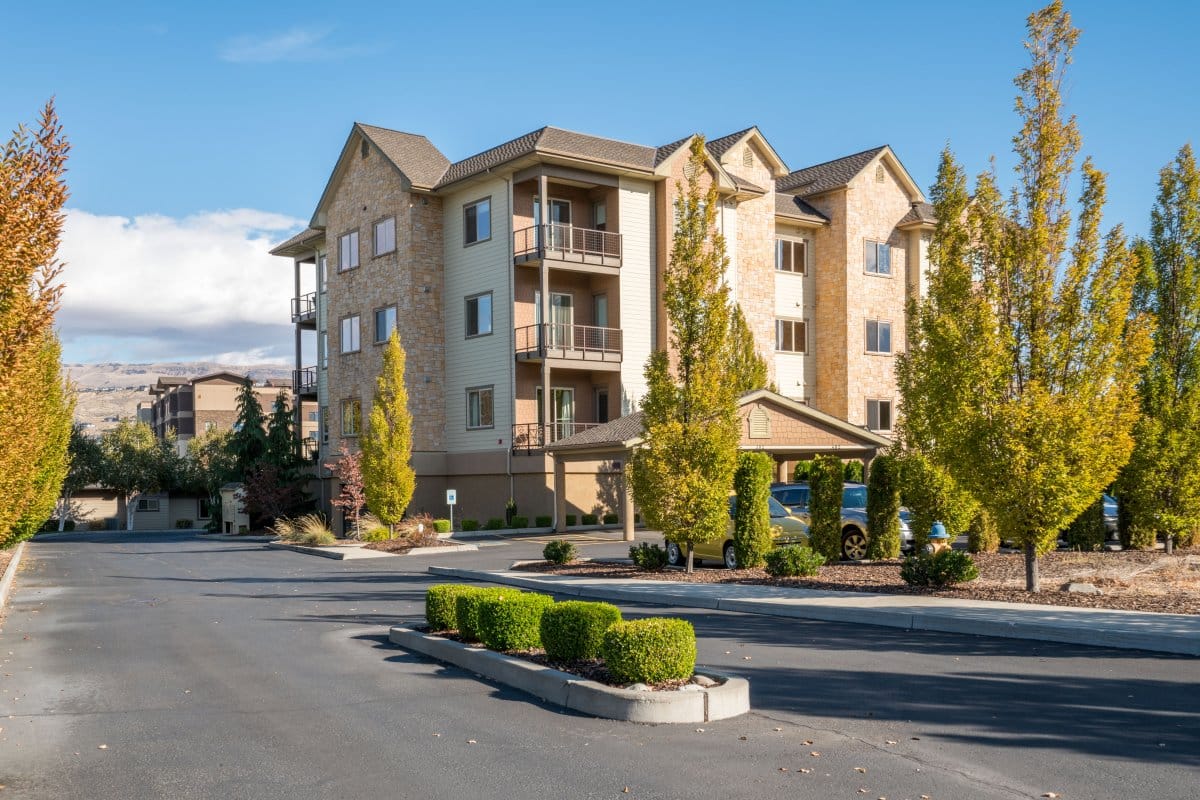 Are there any pet restrictions at the Riverwalk condos in Wenatchee?
The Riverwalk condos are a pet-friendly community. Residents can own cats or dogs. There are no restrictions on specific breeds of dogs allowed but residents are not allowed to own a dog that weighs more than 50 pounds without prior approval from the homeowners association board. Animals other than cats or dogs are not allowed at Riverwalk condos.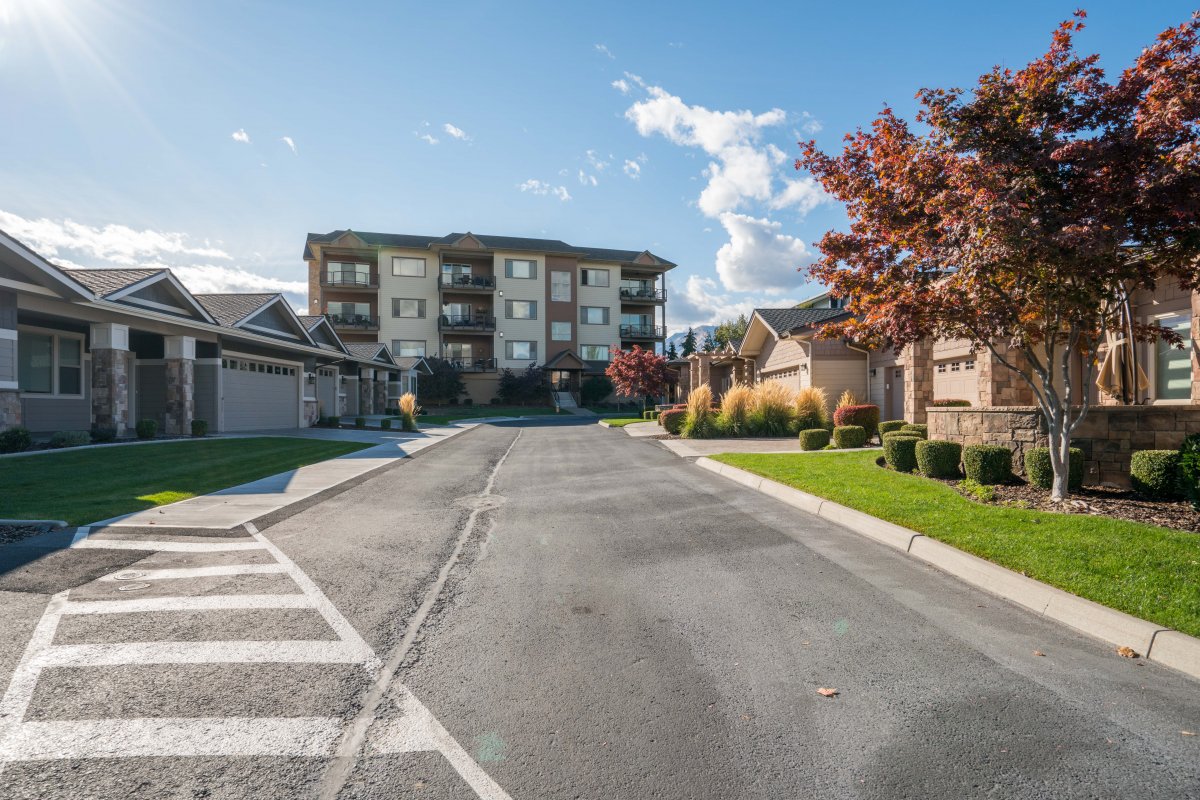 How close are the Riverwalk condos to the Apple Capital Recreation Loop Trail and other amenities?
Homes in the Riverwalk condo community are a stone's throw away from the Apple Capital Recreation Loop Trail and offer an abundance of outdoor activities as well. The 70-acre Walla Walla Point Park is within walking distance from the Riverwalk condos and it offers picnic shelters, tennis courts, horseshoe pits, volleyball courts, a fishing pier and access to the Columbia River.
In addition to the outdoor recreation, Riverwalk is also a quick drive away from Downtown Wenatchee, providing all of the dining, shopping and entertainment offerings made available at the heart of the city. And there is also easy access to the Town Toyota Center, which hosts conventions, sporting events, concerts and other big events.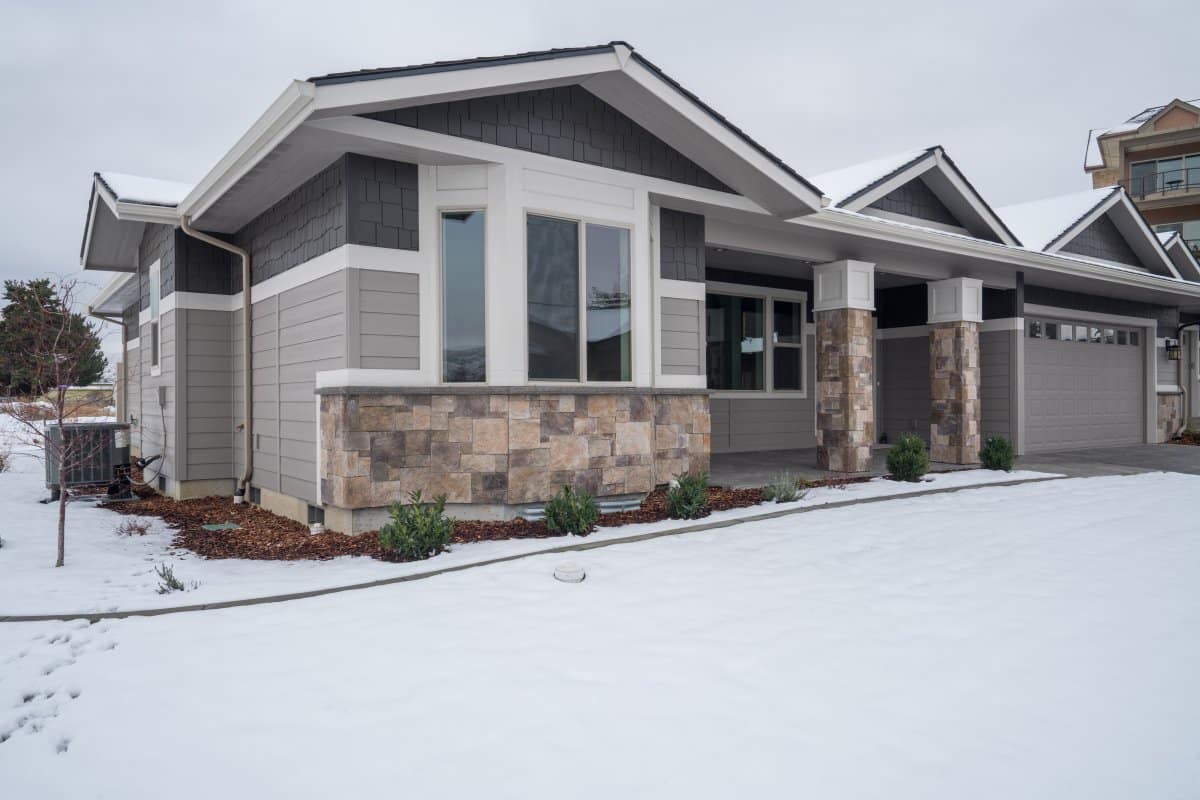 What are some of the rules and restrictions put in place by the homeowners association?
The Riverwalk condo homeowners association does not allow residents to post signs but does have a common area where signs advertising the availability of condos are allowed. Satellite dishes are allowed but they cannot be larger than 24 inches in diameter and must be attached to the roof of a building.
Each unit has its own garage and parking spaces are only to be used by operational vehicles and all mechanical work on vehicles must be done outside of the Riverwalk community boundaries. Campers, RVs, boats and large trailers are not allowed to be left in parking spaces at Riverwalk condos.
The Riverwalk condos homeowners association requests that only light noise be made by residents between the hours of 11 p.m. and 9 a.m. Additionally, drums and amplified electric bass guitars are not allowed to be played in any unit.