Canyon Creek Condos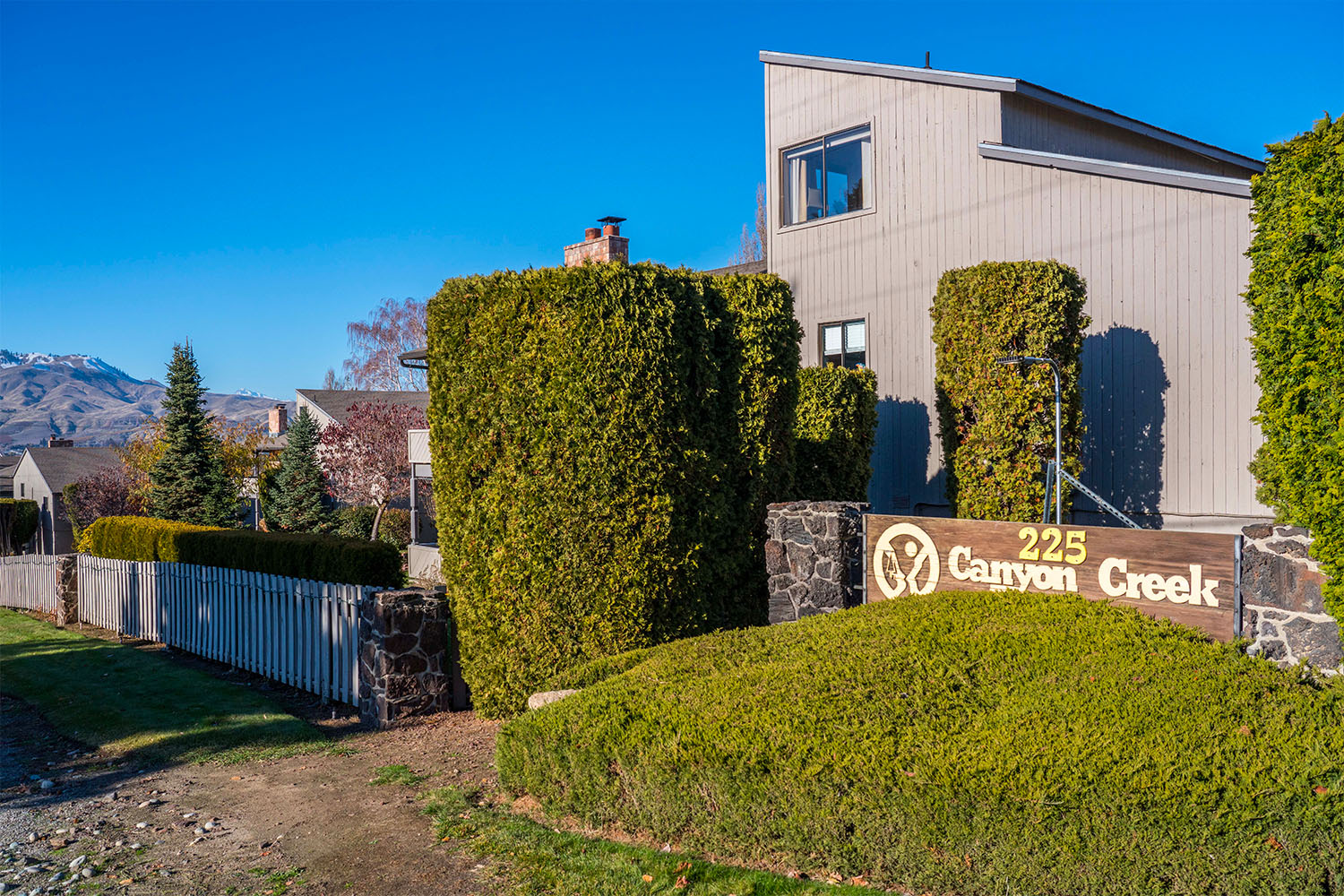 The Canyon Creek condos are located at 225 19th Street Northeast in East Wenatchee and they are an apartment community without age restrictions. Canyon Creek condos are located across the street from the golf course and also include amenities such as a pool, tennis court, clubhouse and a homeowners association that will handle exterior unit maintenance issues and cover most utilities.
The community features 40 single-level condominimums that range in size from 1,400 to 1,665 square feet, several of which have three bedrooms, with each unit offering its own two-car garage and many featuring views of the Columbia Valley.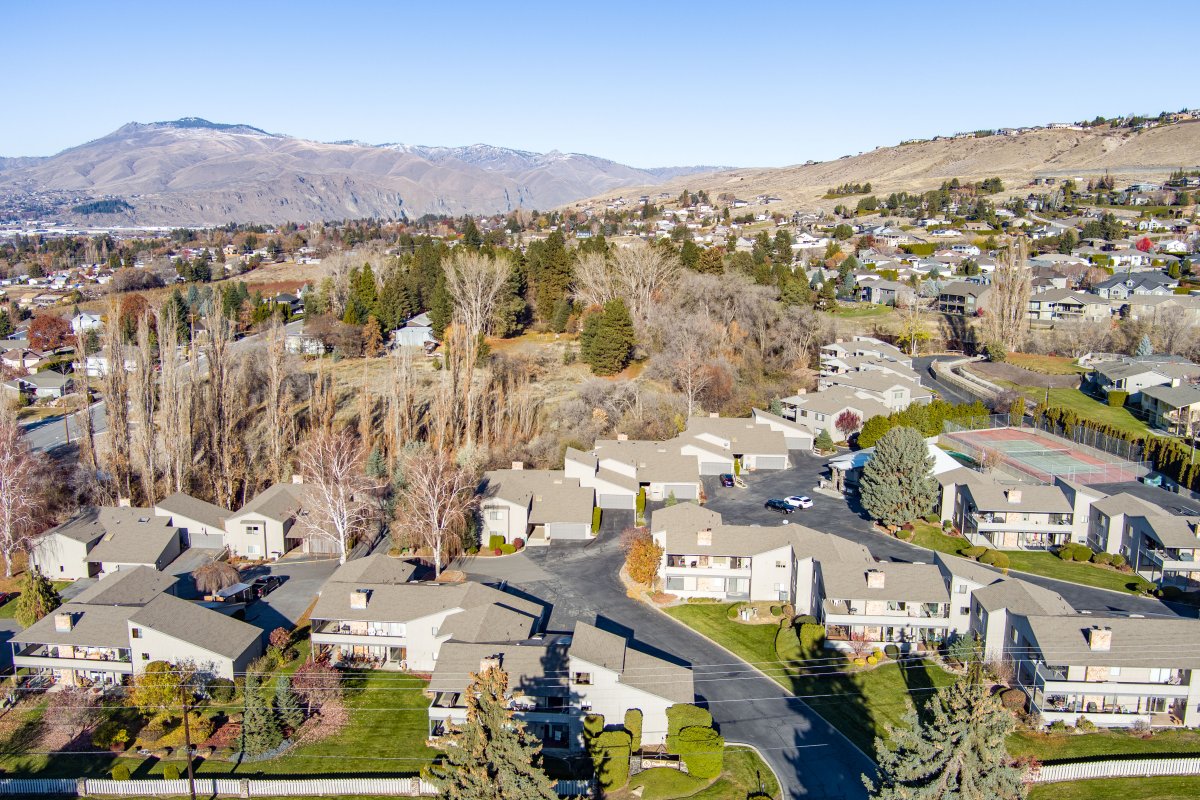 What's included in the monthly fees at Canyon Creek condos in East Wenatchee?
Your monthly association dues will cover maintenance of the buildings, water and sewer fees and snow and leaf removal. Building insurance, irrigation, garbage and maintenance of the swimming pool, clubhouse and tennis court is also included. Satellite dishes are not allowed but monthly dues include extended basic cable.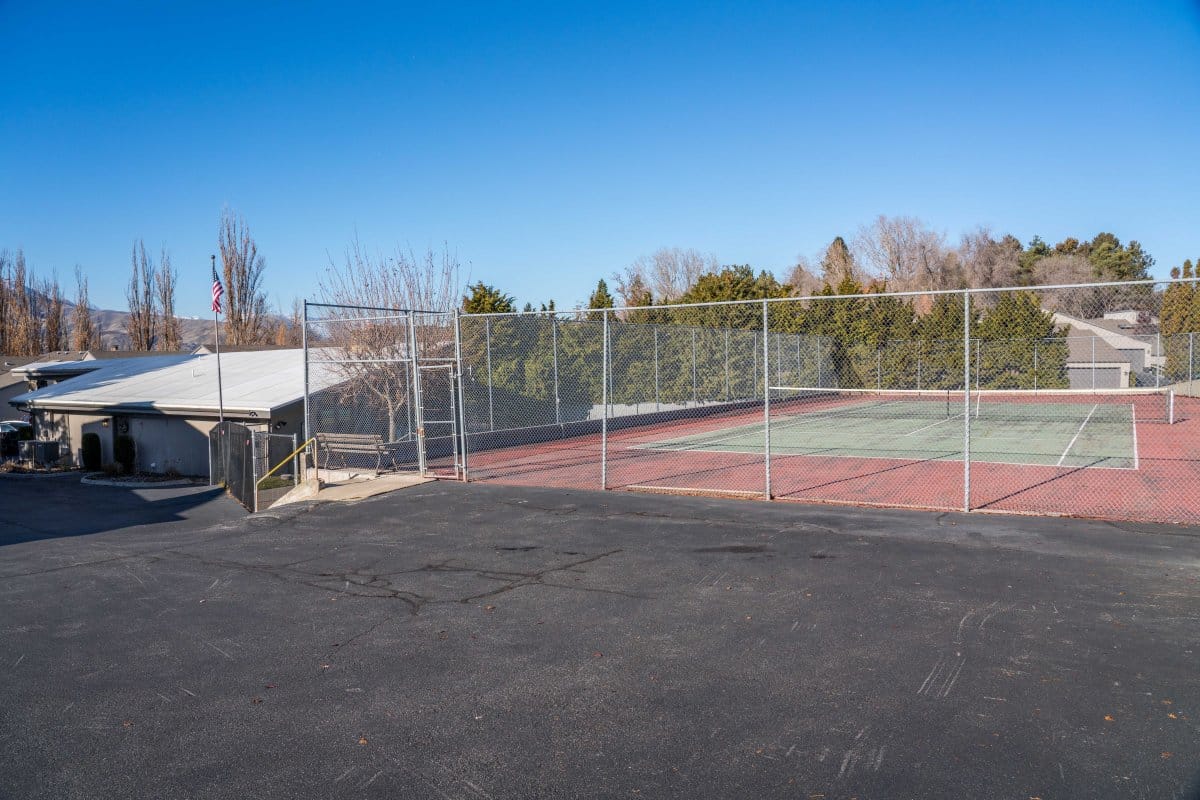 Are there any pet restrictions at Canyon Creek condos?
Canyon Creek condos do not allow residents to own pets. However, a precedent has been set that allows for ownership of an indoor cat as long as the animal does not disturb other residents. Residents are allowed to host guests who have dogs or other animals as long as the dog is on a leash when outdoors and the animals do not bother other residents.
How close are the Canyon Creek condominiums to the Wenatchee Golf and Country Club and other amenities?
The Wenatchee Golf and Country Club is just across the street (19th) from the Canyon Creek condos. The popular 22-mile Apple Capital Loop Trail is also nearby, offering paved pathways to enjoy nature while biking or taking a leisurely walk along the Columbia River. The wooded canyon north of the community is also a part of Canyon Creek and it adds natural beauty and security to the complex.
Canyon Creek features a community swimming pool, tennis court and a 1,996 square foot clubhouse for residents to enjoy. The pool is open seasonally beginning on Memorial Day and closing after Labor Day annually. Innertubes, floats and paddleboards are not allowed in the pool. The swimming pool and tennis court close at 10 p.m.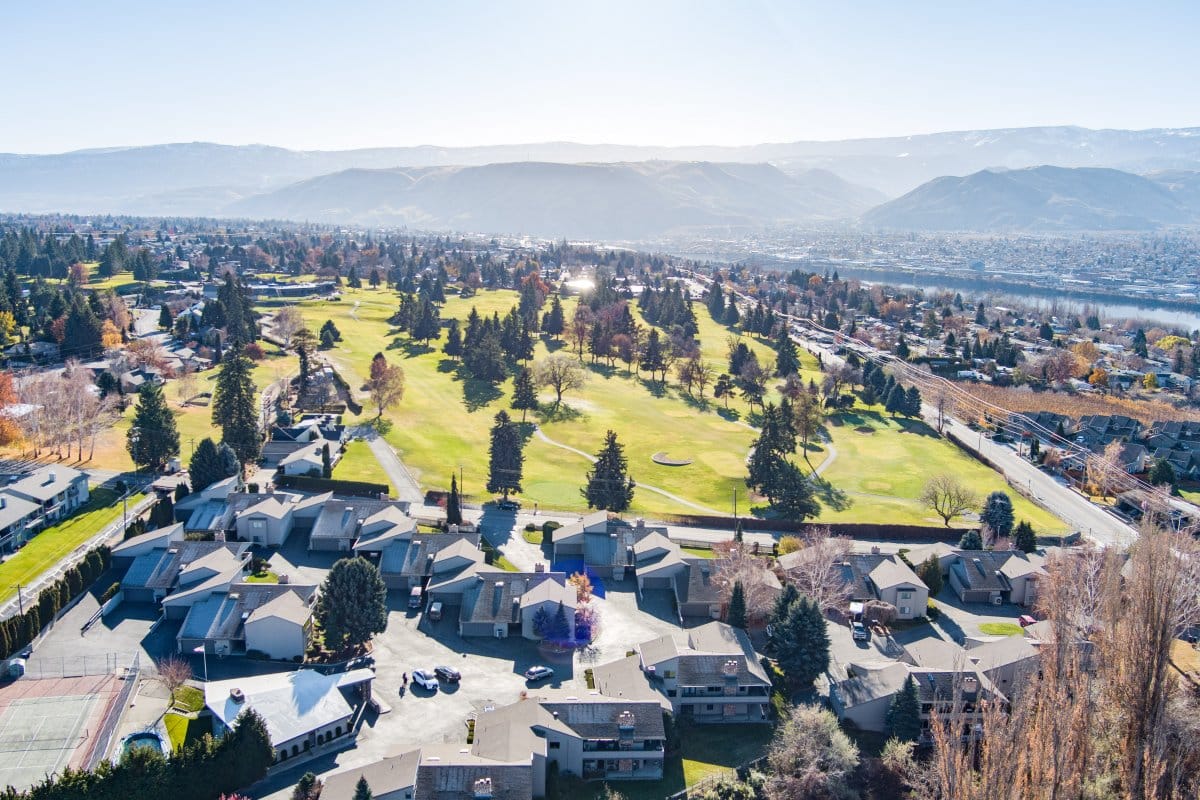 What are some of the rules and restrictions put in place by the homeowners association?
No signs are allowed at Canyon Creek, with the exception of for sale signs which can only be placed on a resident's garage and can be no larger than 16" x 16." Motorhomes and trailers are not allowed to be parked at Canyon Creek except for when residents are unloading them. Guests of residents who own a motorhome or trailer are allowed to park the motorhome or trailer at Canyon Creek for no more than two days.