Castlerock Village Condos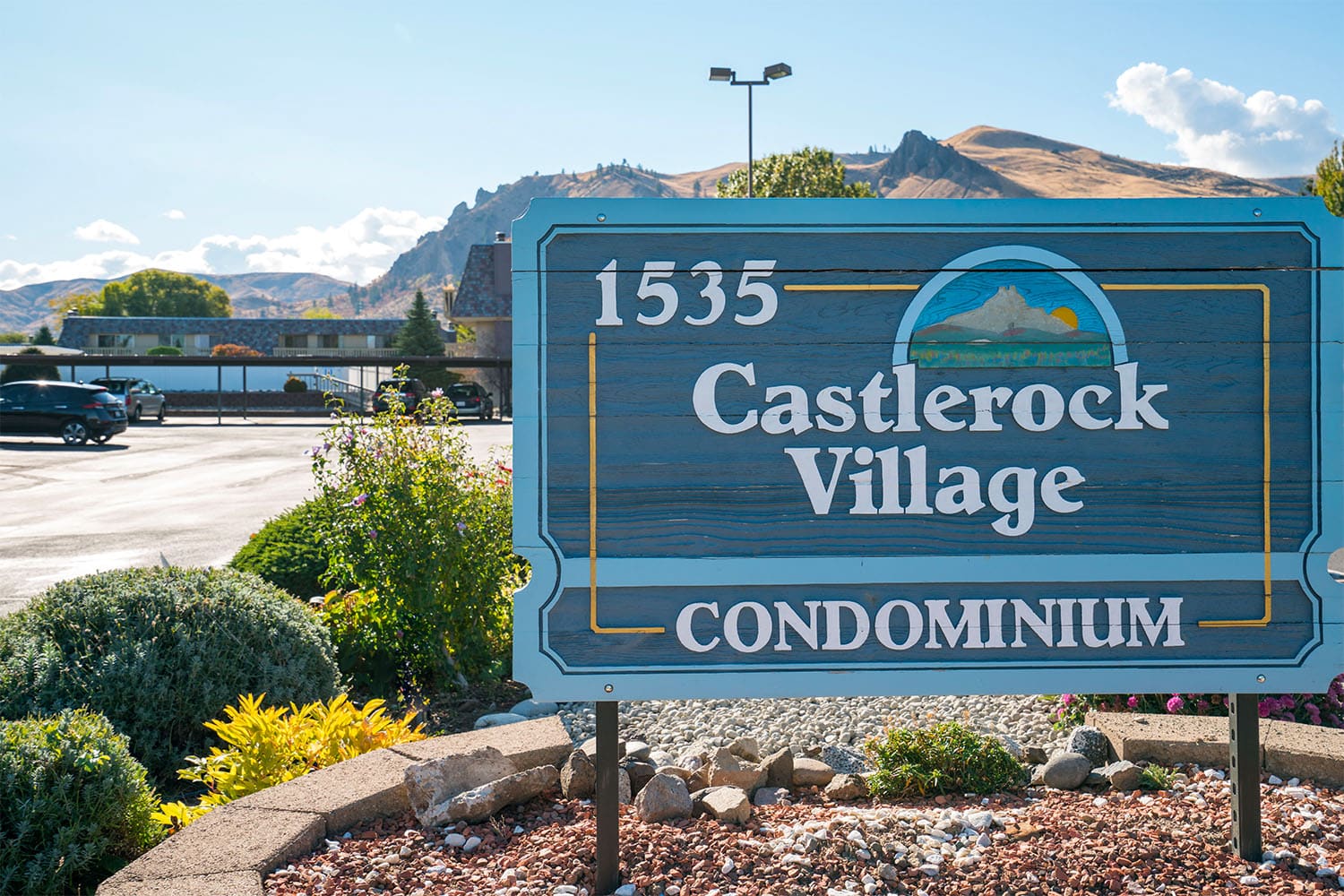 The Castlerock Village condos are located at 1535 Castlerock Avenue in Wenatchee. They are a community of single-level one, two and three-bedroom condos that were built in 1978.
Castlerock Village features 48 homes each with its own covered patio, covered parking space and storage locker. The community consists of five buildings, with between eight and 16 units per building. The homes range in size from 729 to 1,232 square feet. Castlerock Village residents have access to an onsite pool and clubhouse area.
What's included in the monthly condo fees at Castlerock Village condominiums in Wenatchee?
Your monthly association dues will cover maintenance of the common areas, pool and clubhouse maintenance, building insurance, parking lot maintenance, expanded basic cable, water, sewer, garbage and snow removal. For a premium internet speed and connectivity, Chelan County PUD fiber is also available at the owner's expense.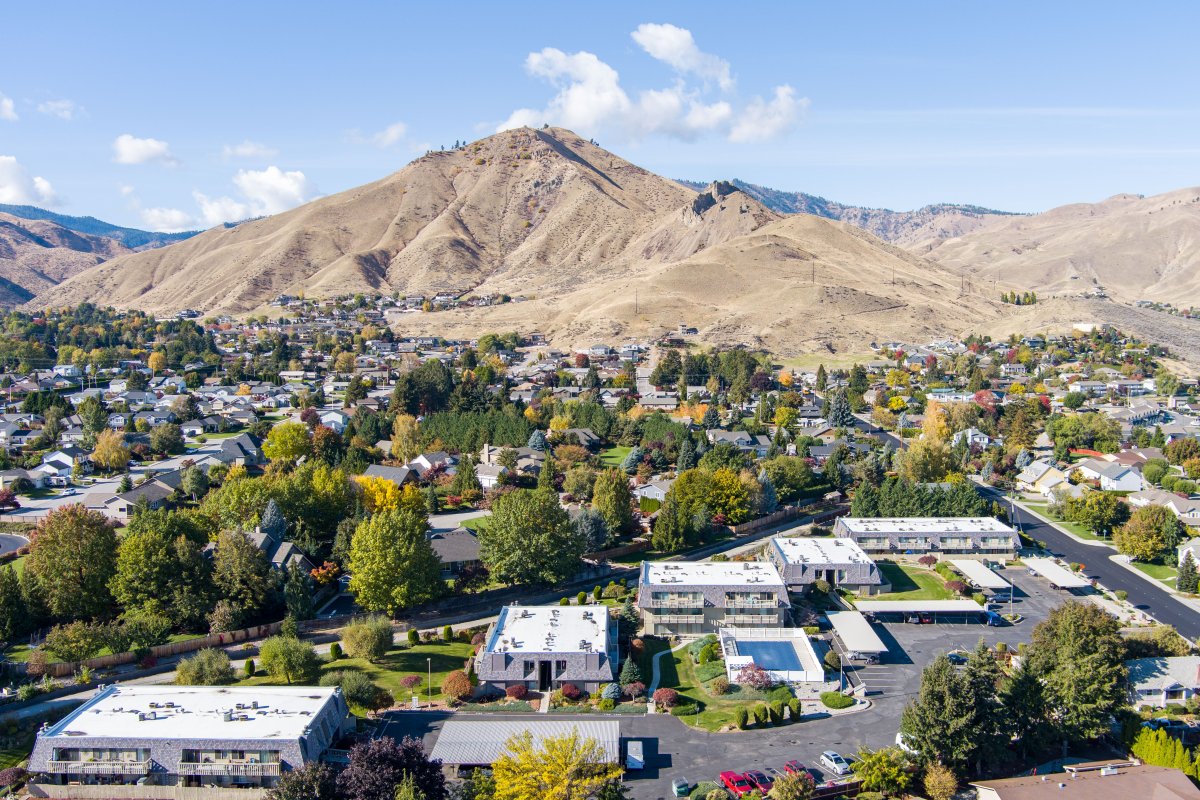 Are there any pet restrictions at Castlerock Village condos?
Castlerock Village condominium community is a pet-friendly community that allows residents to own pets weighing no more than 20 pounds. Pet owners are required to register their pets with the homeowners association board and pets are not allowed to be fed outside due to the potential for pet food to attract outside wildlife. Any pet that endangers the security of residents will be permanently removed by the board.
How close are the Castlerock Village condos to the Wenatchee Racquet & Athletic Club and the Wenatchee Foothills trails?
A great local hike is located at the Lower Castle Rock Natural Area at the end of Castlerock Ave just a half mile from the Castlerock Village Condos. Additionally the Castlerock Village condos are less than two miles away from The Wenatchee Racquet & Athletic Club and downtown Wenatchee is a short five-minute drive away.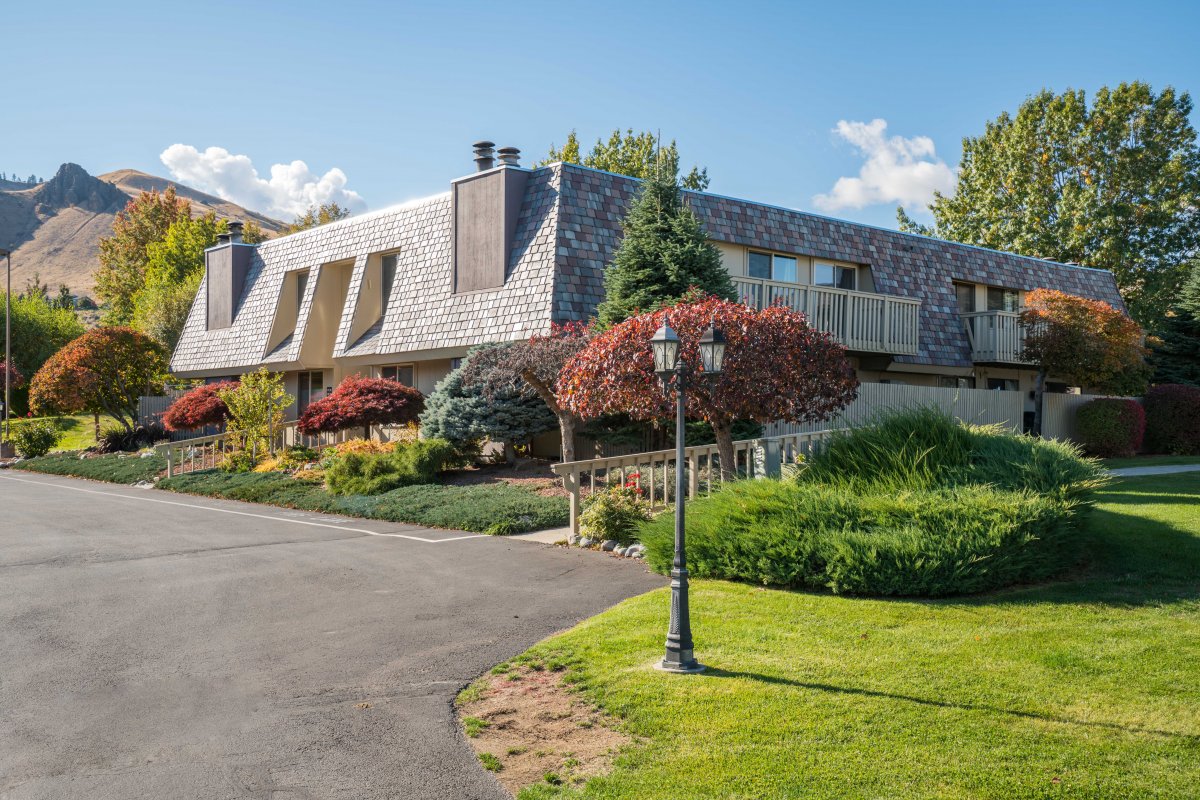 What are some of the rules and restrictions put in place by the homeowners association at the Castlerock Village condominiums?
Board permission is required before anything is attached to the outside of buildings, patios, decks or privacy fences. Birdfeeders, birdbaths and birdhouses are not allowed. And patio furniture is allowed only on patios and decks. Storage of pool floaties, boxes, bicycles, garbage, household waste or other items is not allowed on patios and decks. Air conditioners, antennas and satellite dishes are not allowed to be attached to the exterior of a unit.
Signs of any kind are not allowed to be displayed within the public view including for sale or for rent signs. Owners are allowed to rent their units and can also rent their storage unit to other residents. Smoking is prohibited in both the enclosed pool area and the clubhouse.
In order to keep the uniform look of the buildings, the homeowners association board may prohibit the decoration of decks and may regulate the appearance of public-facing features of units including screens, doors, awnings and rails. The board can also regulate the appearance of draperies and drape linings in order to maintain a uniform appearance of the buildings.