The Legends Condos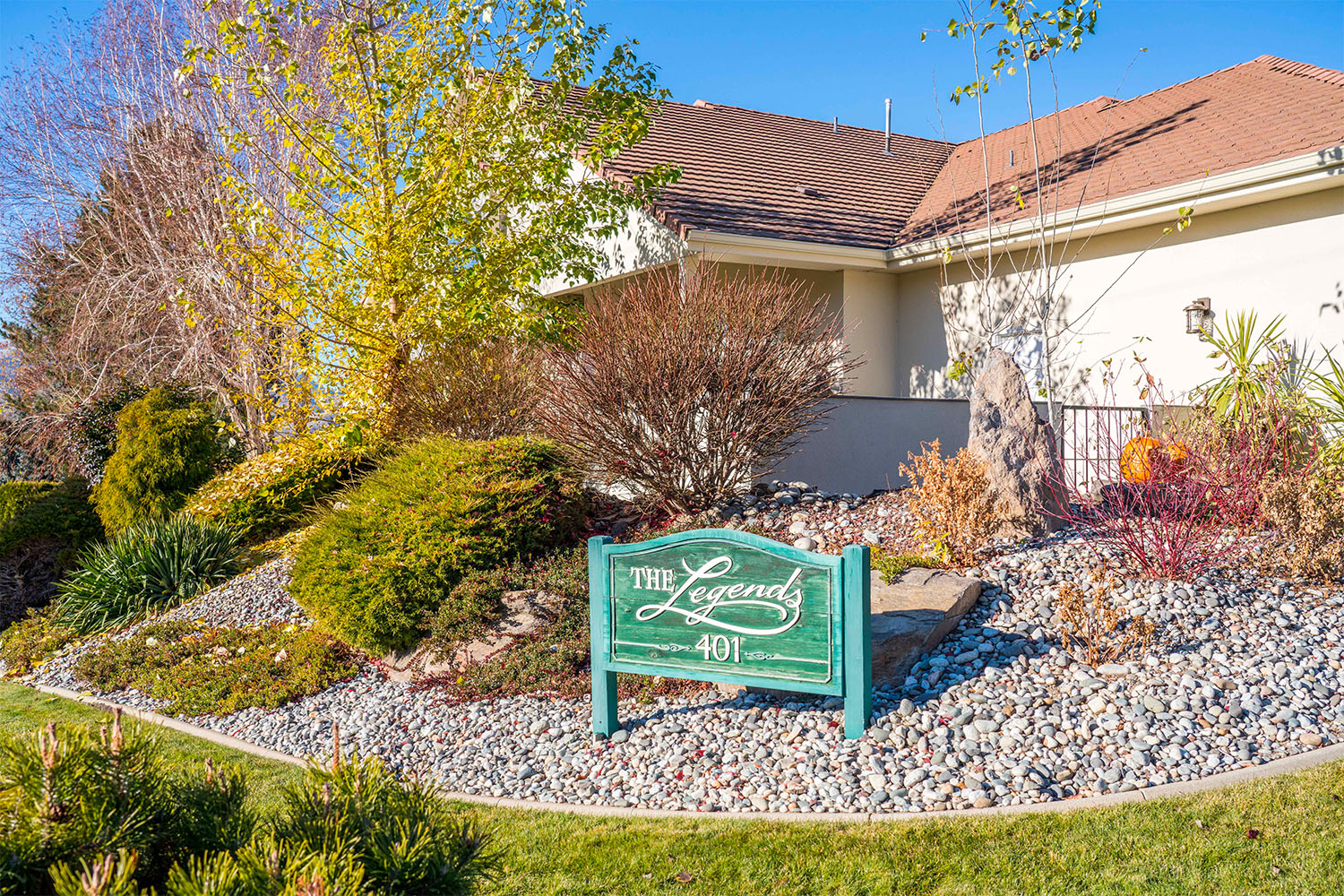 The Legends Condos in East Wenatchee
Located at 401 NE 19th Street in East Wenatchee, WA the Legends Condominiums were built in 2000 and are popular for their proximity to the Wenatchee Golf Course. These exclusive condos total nine units in all and are arrayed as single-family, two-story residences. The condos range in size from approximately 2500 square feet to over 3600 square feet and are built in the Daylight Rambler style with distinctive tile roofs and stucco exteriors. All Legends condos have been designed to include patios and decks, many of which offer prime views. These Wenatchee condos also feature no-maintenance, landscaped exteriors, as well, along with built-in fireplaces inside. Individual condo layouts range from 2-bedroom /2.25 bath to 3-bedroom / 3.5 bath.
What are the monthly fees at the Legends Condos and what do they pay for?
Monthly association dues at the Legends condos include maintenance of common areas, water, irrigation, lawn care, snow removal and monies toward insurance per unit. Fees are assessed based on percentages defined within the Agreement. Any common repairs costing more than $5000 must have the majority consent of voting owners, while repairs costing more than $25,000 require that 75 percent of voting owners approve the repair.
Are pets allowed at the Legends Condominiums in East Wenatchee?
According to the condos' Agreement, the Condo owners may keep cats and dogs, provided they adhere to the condos' Rules and Regulations. The board, however, does retain the right to require the removal of any animal considered to be disturbing residents.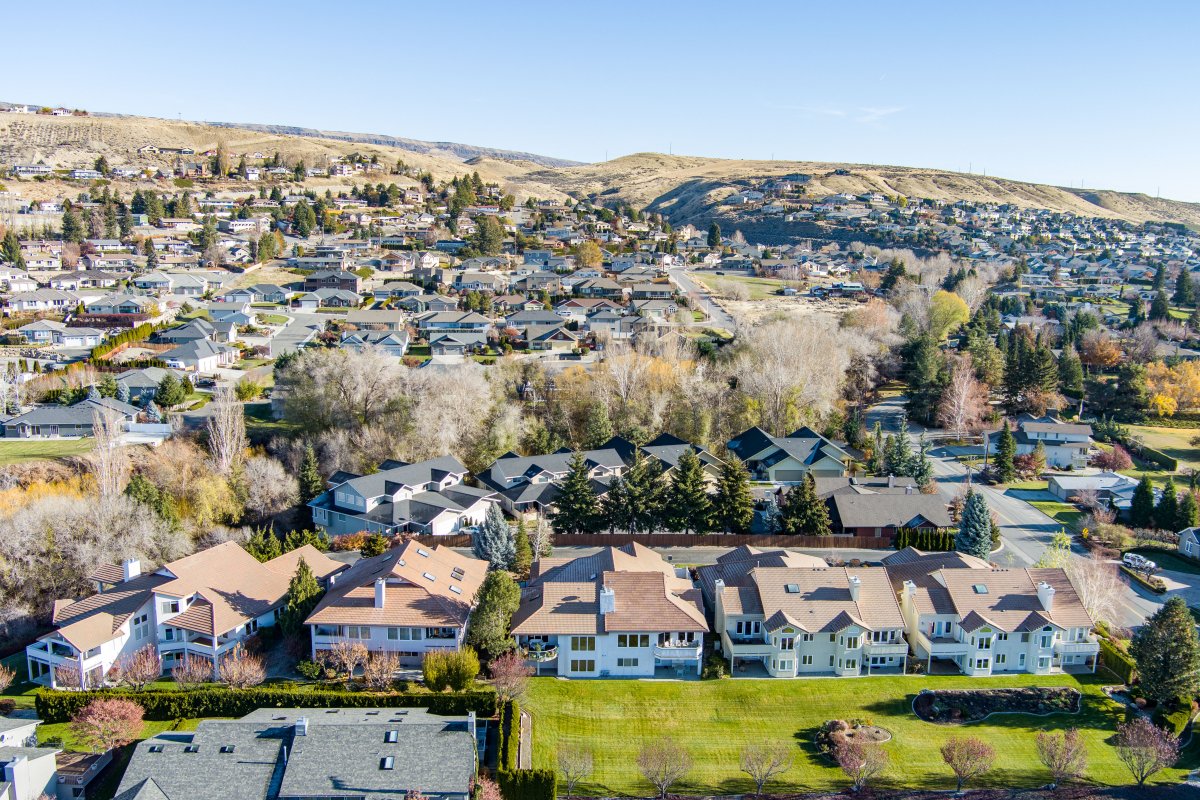 Are the Legends Condos a 55 and older community?
The Legends are not a 55 and older community and have no restrictions on age of a resident.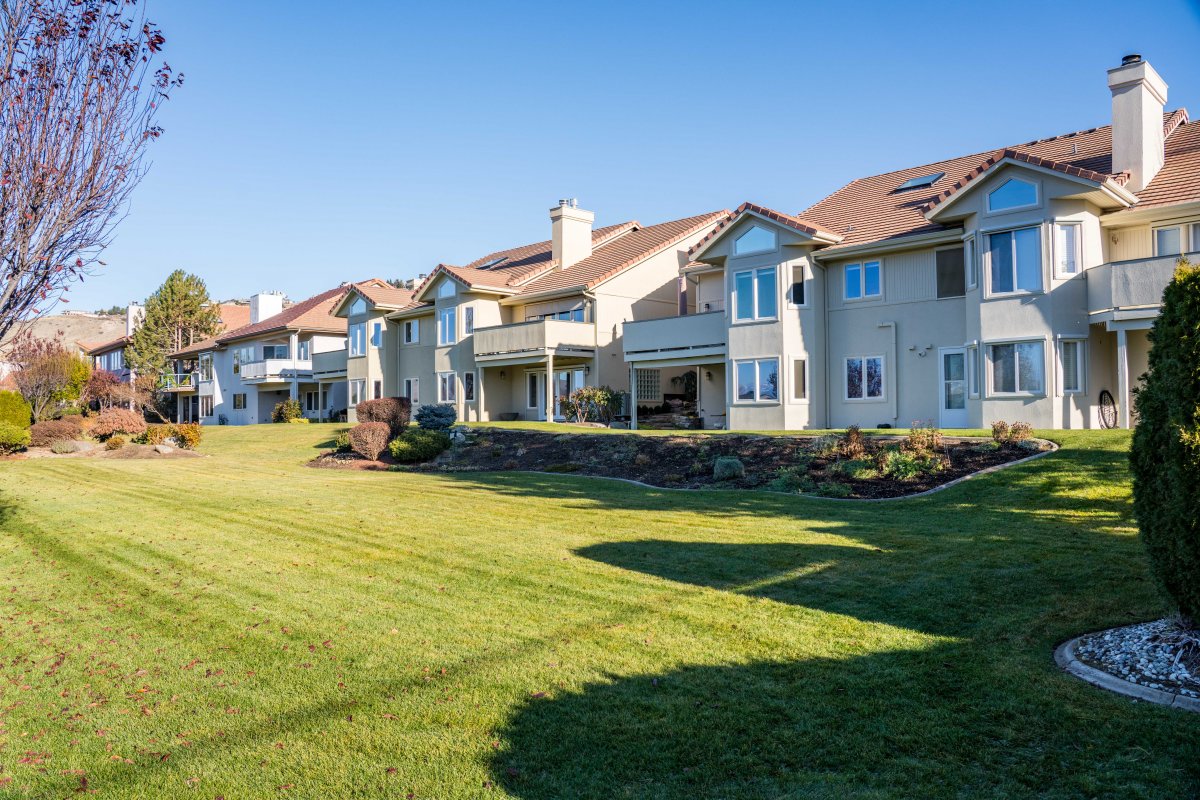 How close are the Legends Condominiums to local recreational areas and amenities?
The Legends Condominiums are within easy reach of many local recreational areas, including the Wenatchee Golf and Country Club which is adjacent to these Wenatchee condos. Residents of The Legends can enjoy easy access to the Wenatchee golf course and clubhouse via Country Club Drive, accessible via golf cart or a short walk.
The complex is also just over 4 miles from downtown Wenatchee and the Central Washington Hospital across the Columbia river. The Legends are also just under 2 miles from the Wenatchee Valley Mall. Local parks include the 5-acre Kenroy Park. The Legends is also within a 20-minute drive of multiple trails, including the Horan Natural Area and riverfront wetlands. Local public schools are Cascade Elementary, Sterling Middle, and Eastmont High.