Cherry Lane Condos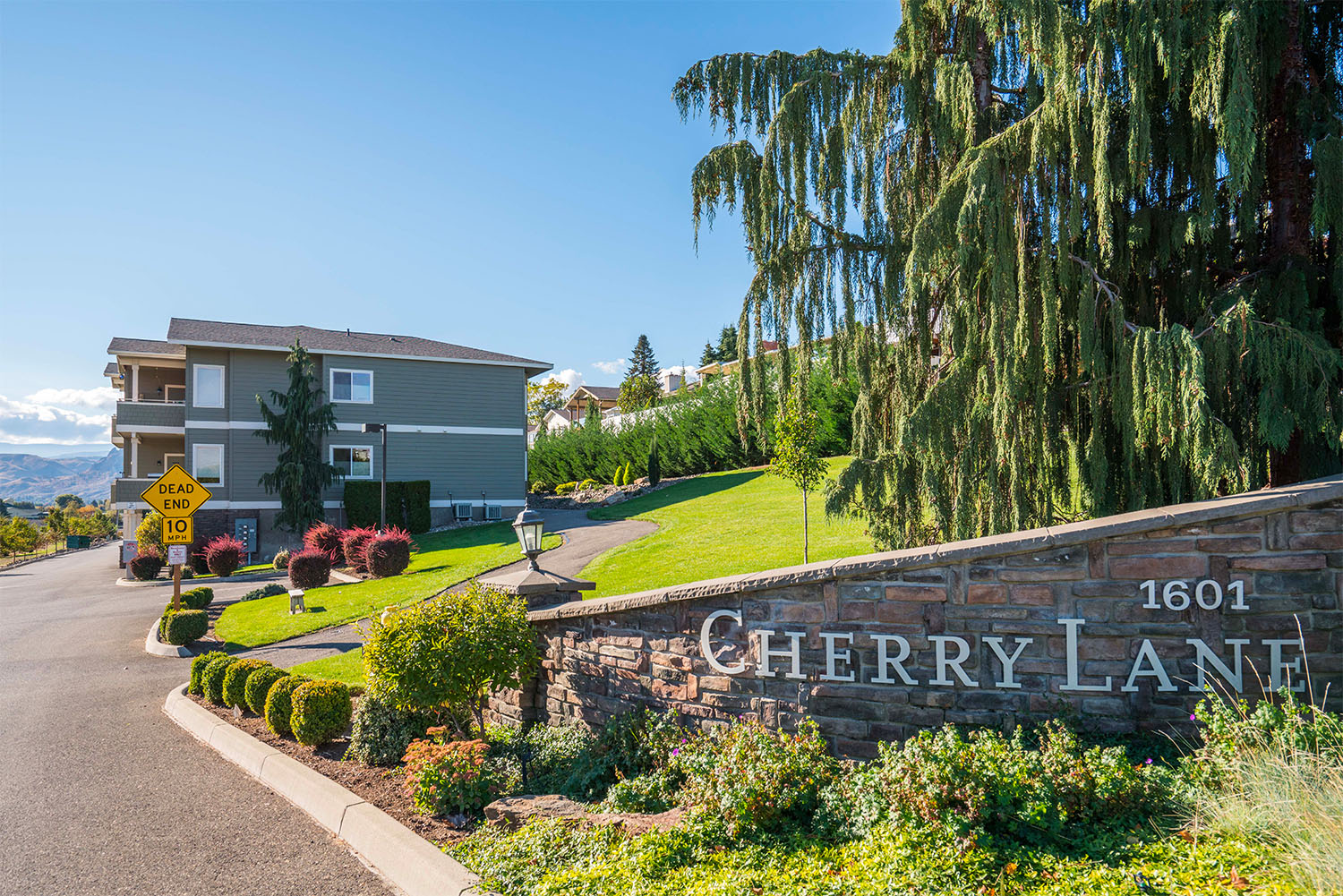 The Cherry Lane condos are located at 1601 Maiden Lane Wenatchee. It is an age-restricted community intended for residents who are at least 55 years of age or older.
Facing east, the Cherry Lane condos have tremendous views of both the Columbia River and across the river to East Wenatchee and the Waterville Plateau.
The community features 34 units that are spread across five two-story buildings with four buildings containing eight units and the fifth building is a duplex. The buildings have stairs and elevator access and the units vary in size between 1,260 to 1,410 square feet. The condos are all two-bedroom, two-bathroom units that were built in 2004 with each having its own assigned garage.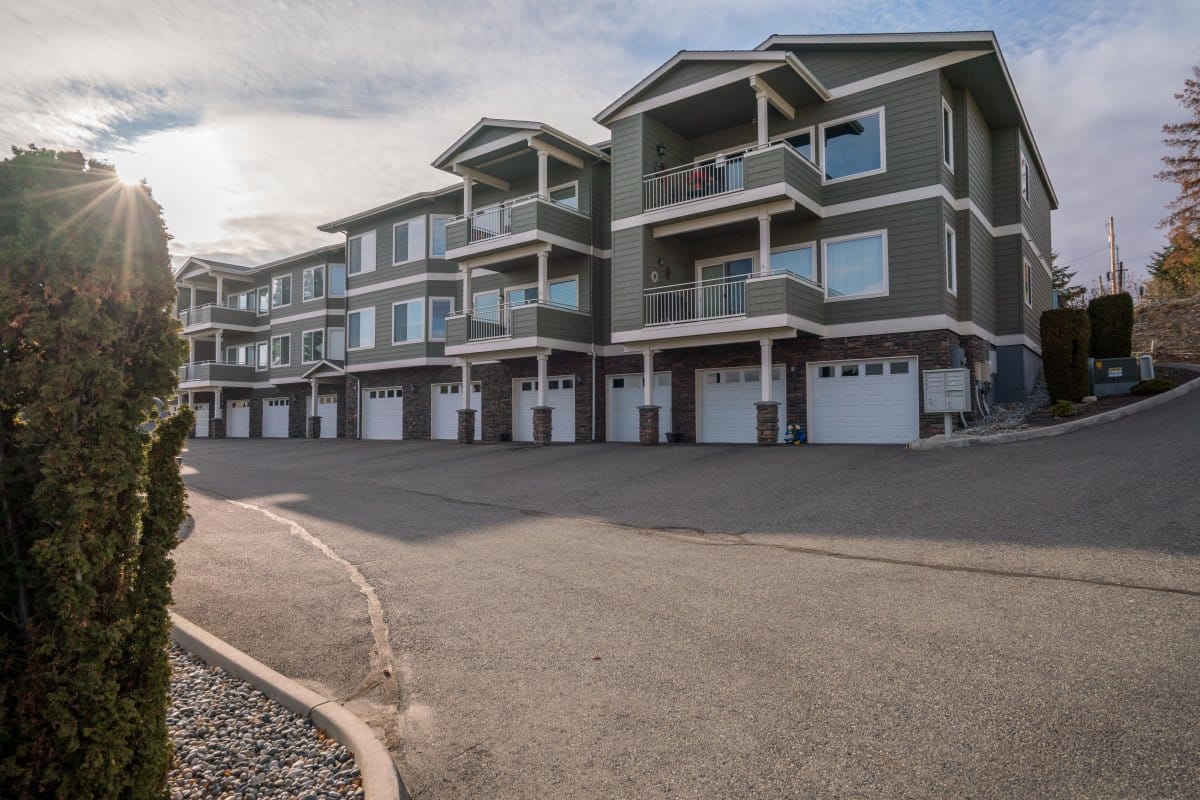 What's included in the monthly condo fees at Cherry Lane condominiums in Wenatchee?
Your monthly association dues will cover common area maintenance, exterior maintenance of units, irrigation, road maintenance, a property manager, water and sewer fees and garbage collection.
Are there any pet restrictions at Cherry Lane condos?
Cherry Lane is a pet-friendly community. Domestic household pets such as dogs and cats may be kept inside an owner's unit. Animals other than dogs or cats are not allowed at Cherry Lane.
How close are Cherry Lane condominiums to Downtown Wenatchee and Pybus Public Market
The Cherry Lane condos are located at the north end of Wenatchee and are three miles away from Pybus Public Market. The condos are also near several other amenities in downtown Wenatchee. The Apple Capital Loop Trail is nearby including the Horan Natural Area which is located at the confluence of the Wenatchee and Columbia Rivers. It's just a half mile walk from the Cherry Lane Condos to this incredible park.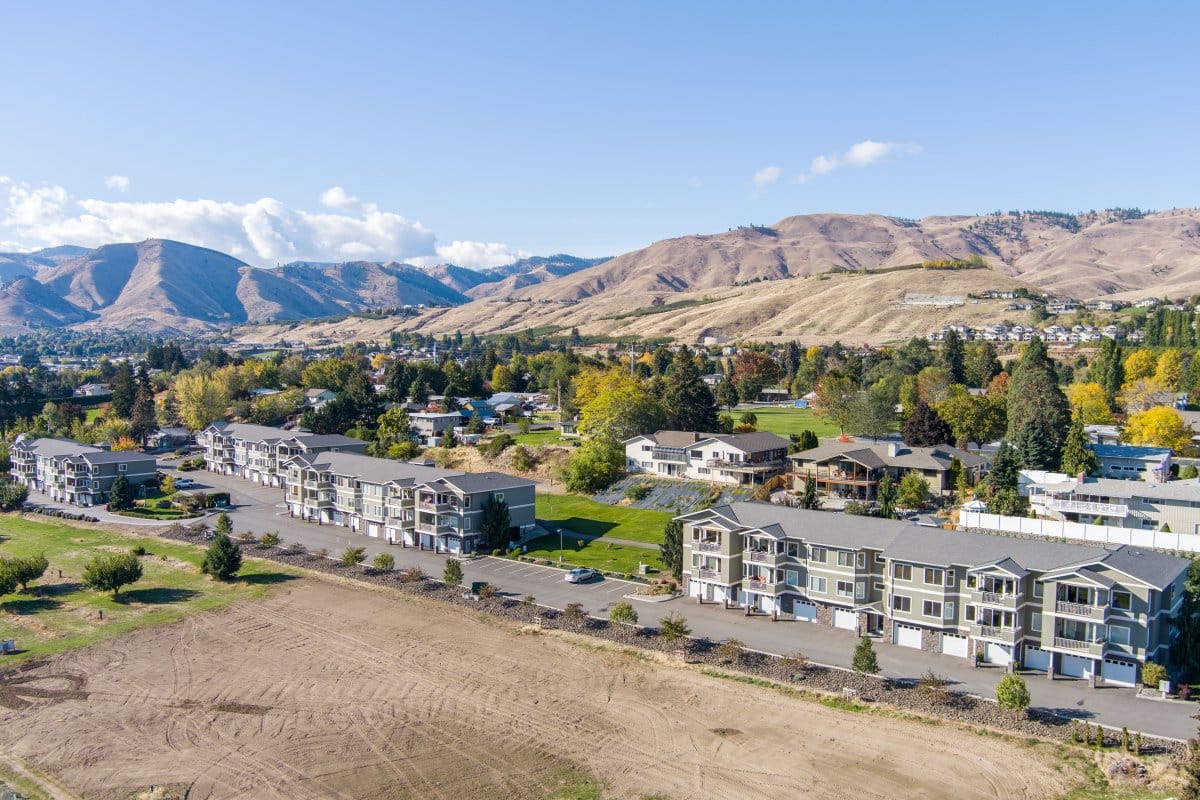 What are some of the rules and restrictions put in place by the homeowners association?
Signs of any type are not allowed to be displayed at Cherry Lane condominiums. For sale or leasing signs are only allowed to be placed in the common area with approval by the board. Because Cherry Lane is a community for people 55 years of age and older, at all times at least 80 percent of units must be occupied by at least one person who is 55 or older. Cherry Lane does not allow any residents under the age of 18.
Parking areas are only to be used for vehicles that are operational and any unsightly, inoperable vehicle or equipment that is left in a parking space can be removed at the homeowners association board's discretion. Time-sharing of units is not allowed at Cherry Lane condos, but homeowners can lease their units to tenants who are 55 and older. However, the leases cannot be for a period shorter than 30 days and must be reviewed and approved by the board.