Heatherwood Condos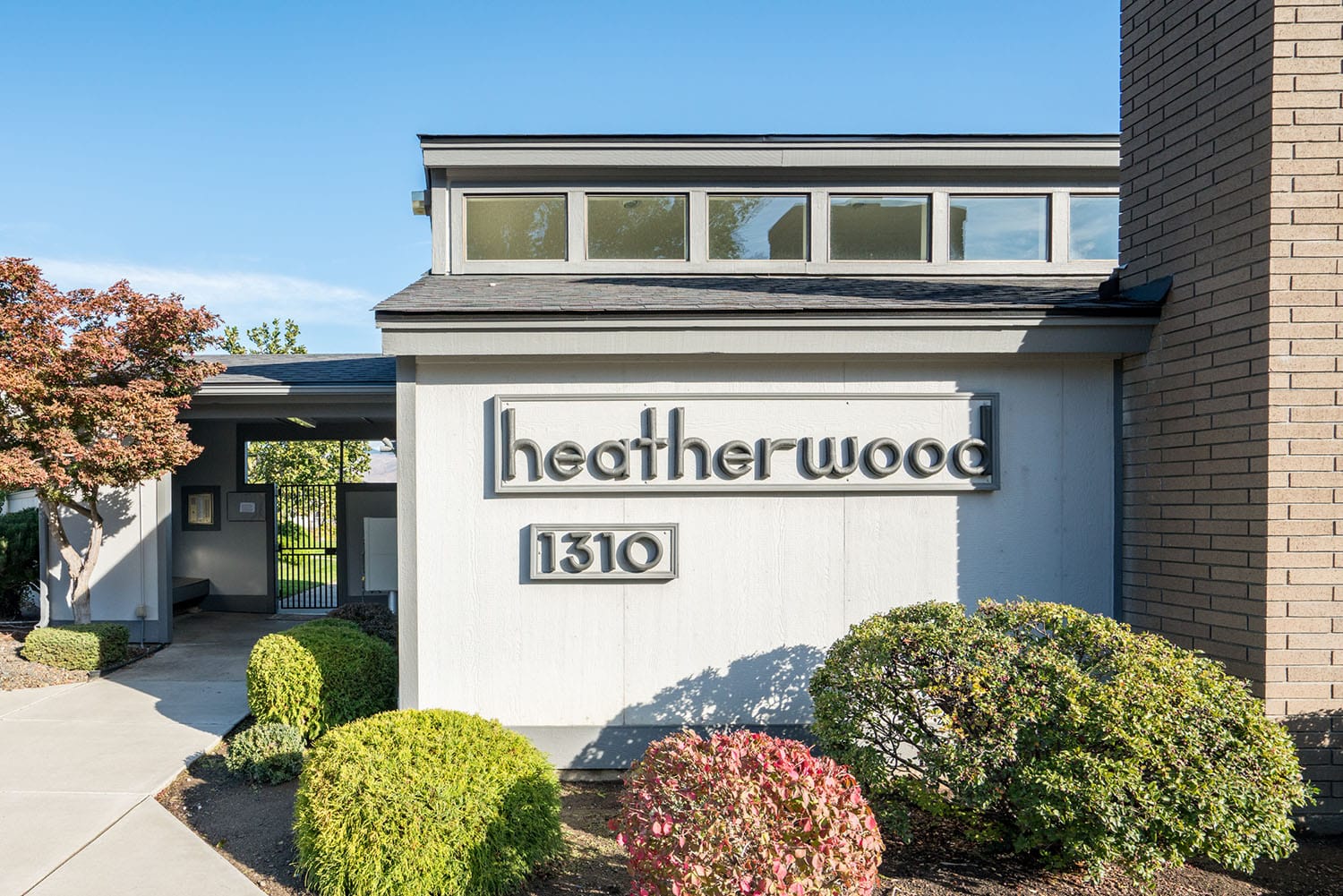 The Heatherwood condos, located at 1310 Castlerock Avenue in Wenatchee, are a gated community of 30 homes without age restrictions that were built in 1978. The community includes a comfortably heated pool with the temperature always set at 82 degrees and a clubhouse that features a gathering room, kitchen, and billiards room.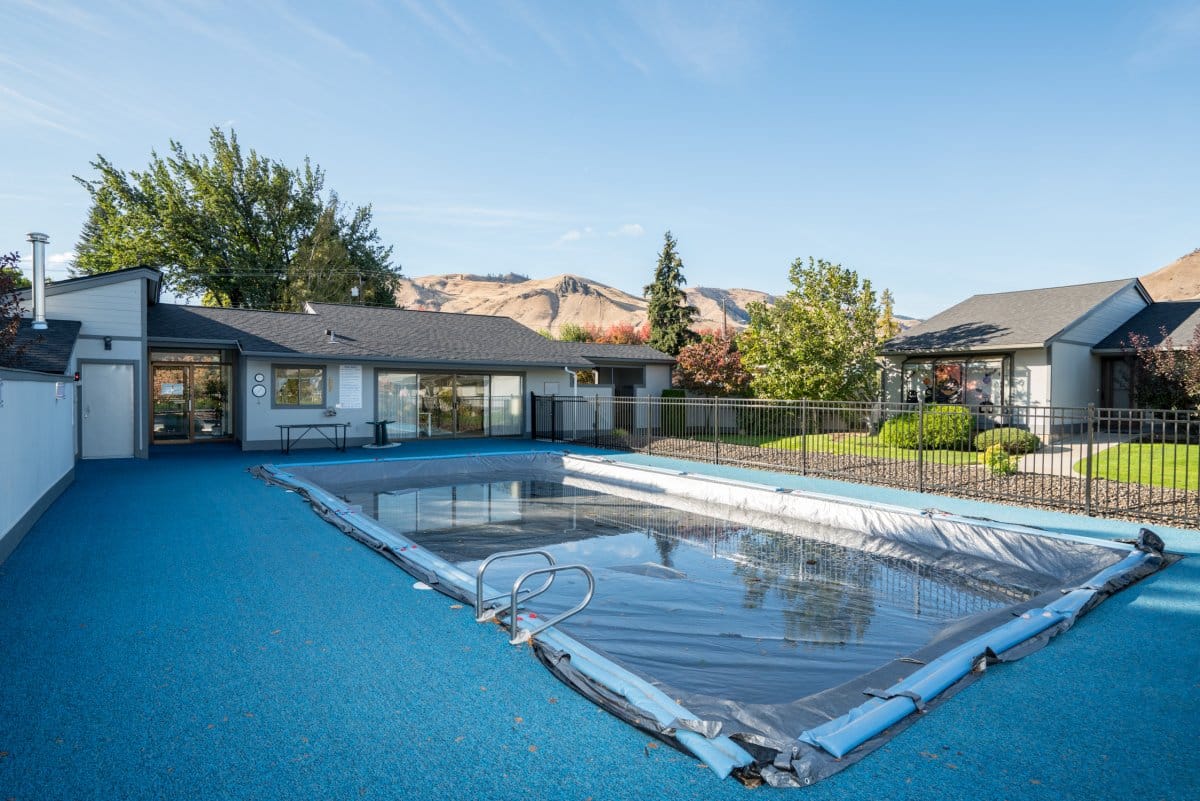 Homes at the Heatherwood condos are single-level units with garages that range in size from 1,240 to 1,350 square feet and have floorplans with two and three bedrooms available.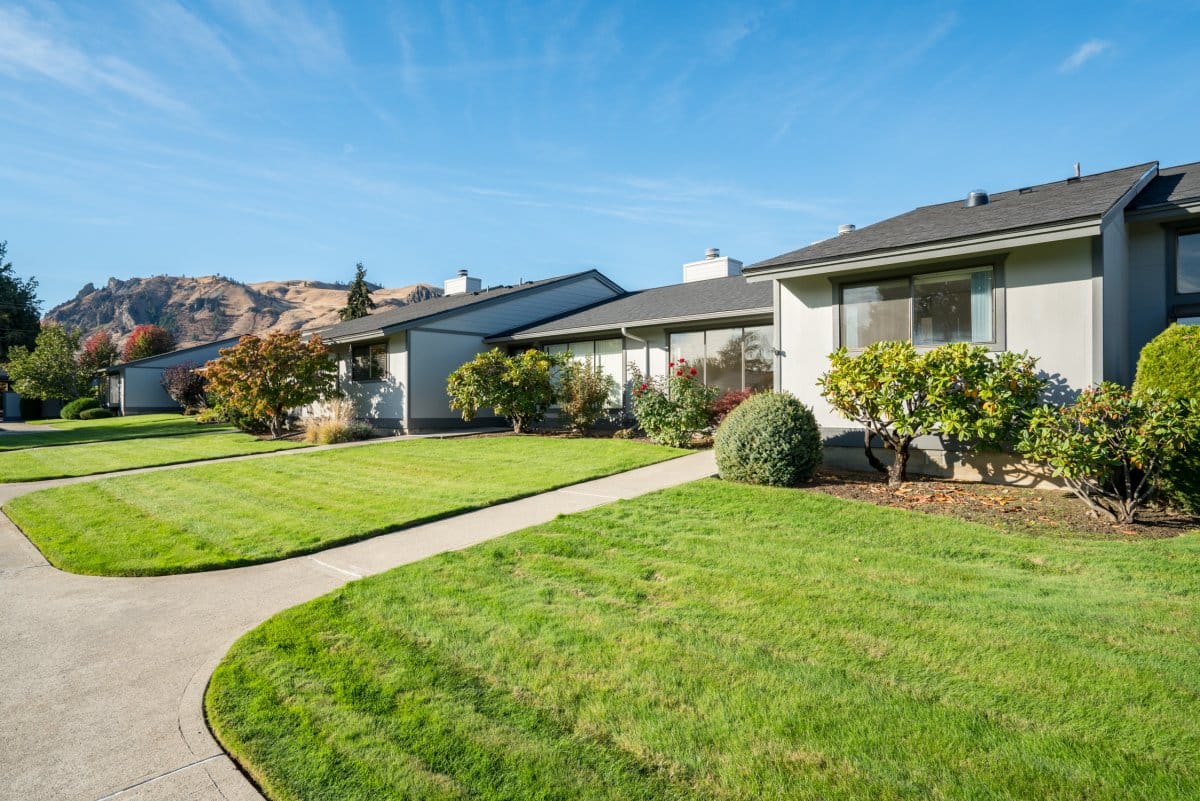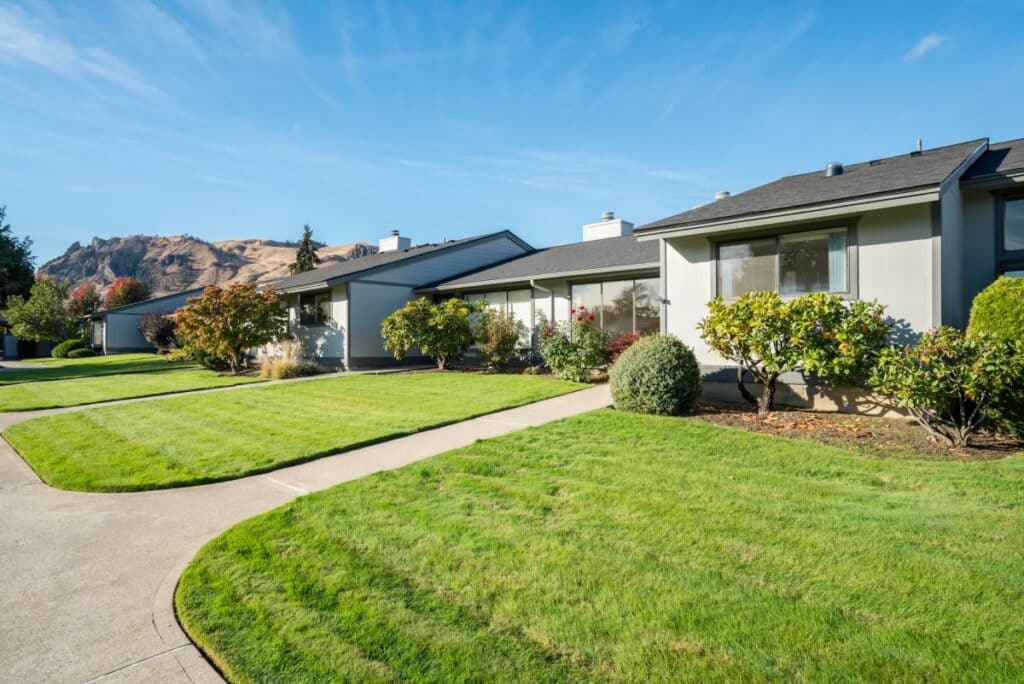 What's included in the monthly condo fees at Heatherwood condominiums in Wenatchee?
Your monthly association dues will cover common area maintenance, exterior maintenance of units, water and sewer fees, basic and expanded cable, snow removal, maintenance of the clubhouse, irrigation, road maintenance, a property manager and garbage collection. Satellite dishes and antennas are allowed to be installed if you would like entertainment options beyond basic and expanded cable, but the equipment must not be visible to the public.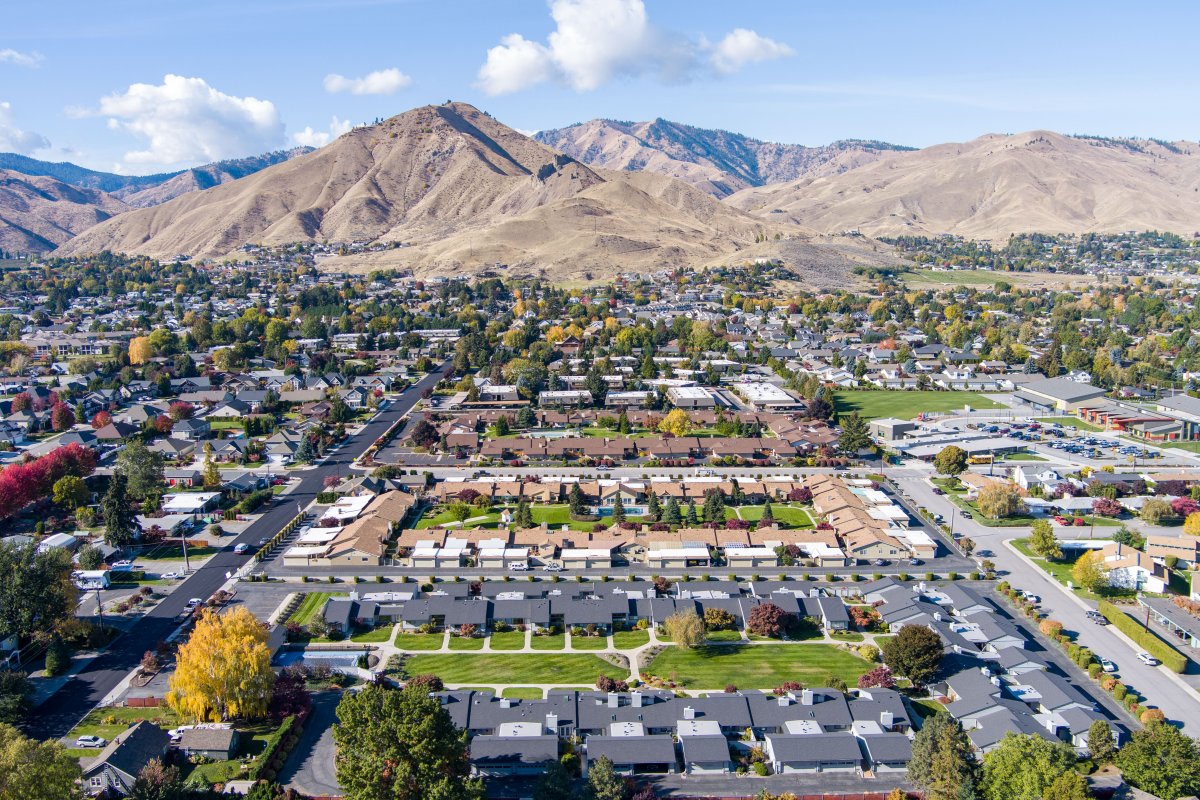 Are there any pet restrictions at Heatherwood condos?
The Heatherwood condominium community allows residents to own pets without many restrictions. Homeowners at Heatherwood are allowed to own up to two cats or one dog as approved by the homeowners association board. There are no restrictions on breed or weight, which makes Heatherwood a great place to bring your furry family members regardless of size. However, all pets must be licensed and vaccinated with documentation.
How close is the Heatherwood condo community to the Castle Rock trailhead and other amenities?
The Heatherwood condos are less than 3/4 of a mile from the Castle Rock trailhead. A new trailhead was constructed in 2014 at the end of Castlerock Avenue, equipped with a sheltered picnic plaza, a restroom, and parking area.
These condos are also close to downtown Wenatchee and all the dining, shopping and entertainment offerings available at the heart of the city. You will also have easy access to the Wenatchee Golf & Country Club and the Wenatchee Valley Mall all located a short drive across the Senator George Sellar Bridge.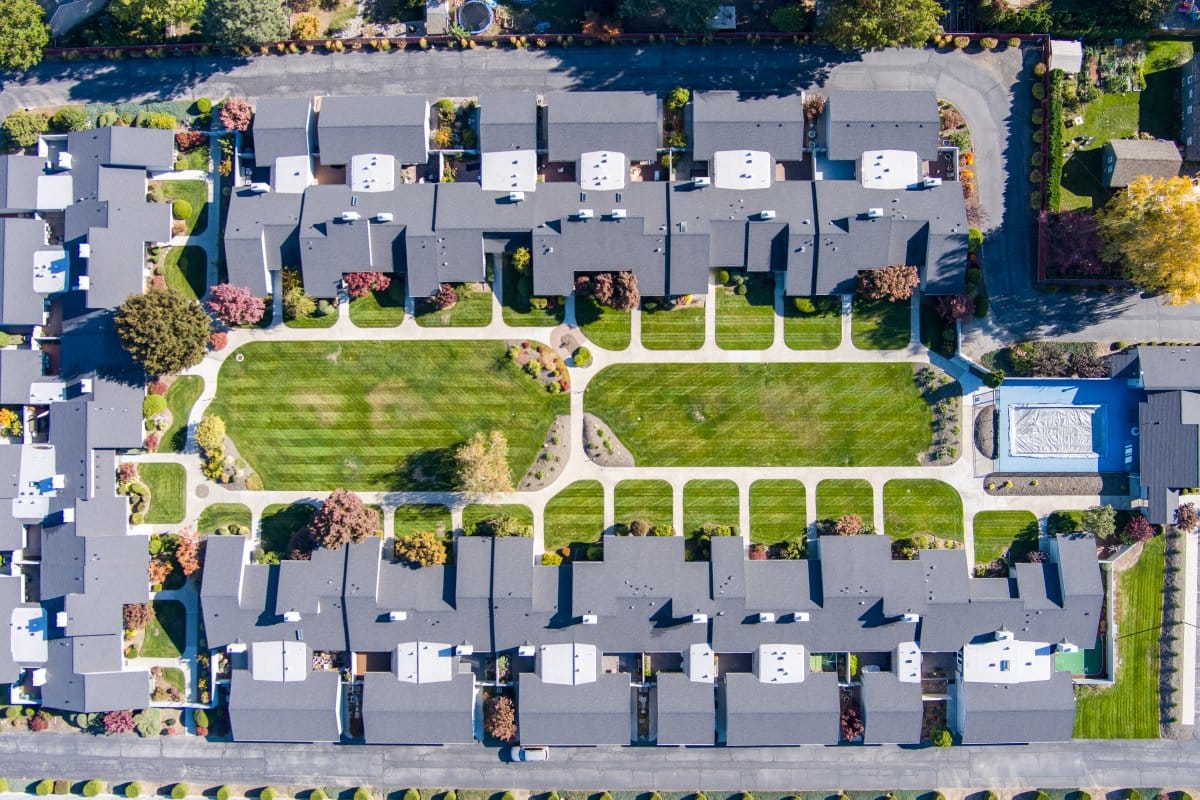 What are some of the rules and restrictions put in place by the homeowners association?
Residents at the Heatherwood condominium community are allowed to post signs in the common areas as long as they are approved by the board. Homeowners are also permitted to post one political sign on their property within 60 days leading up to a primary, general or special election and the signs must be removed within five days after an election.
If you are planning on purchasing a condo for rental purposes, homeowners are allowed to rent their units but all leases must be at least six months in length and no more than four units at Heatherwood can be leased at a time. For the late fall and winter months, holiday decorations and lights can be displayed between November 15 and January 15 of the following year. Additionally, all patios and drain pipes have heat tape installed that either need to be plugged in or turned on by using a breaker switch by homeowners.