Park Circle Condos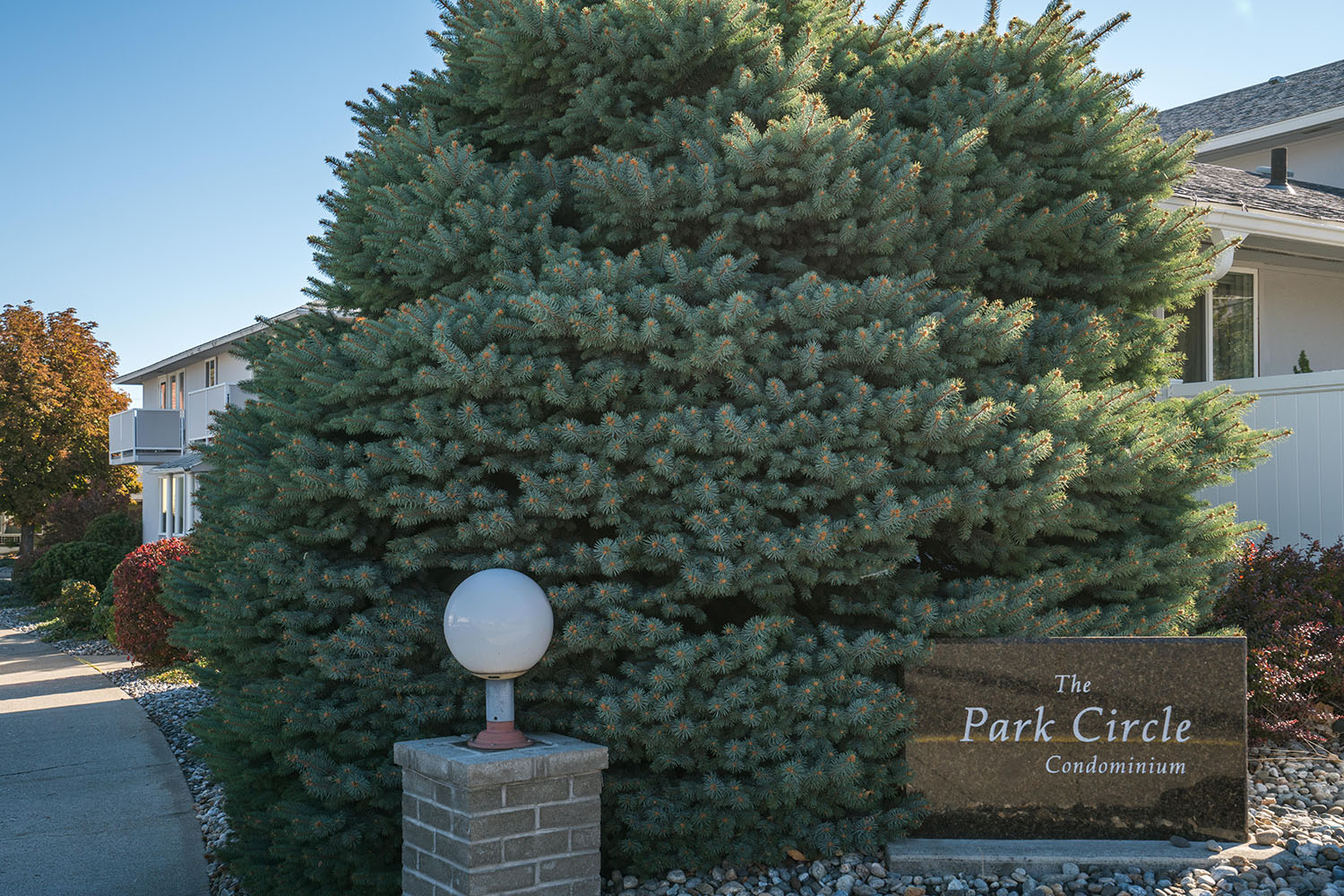 The Park Circle condos, located at 140, 145, 150, 155 and 160 Lavender Court in Wenatchee, consist of 21 units spread across five buildings that were built in the 1940s and 1950s.
Park Circle is a community without age restrictions that features a fitness room and an activity room. All units are one-bedroom floor plans in buildings with stucco siding and composite laminate roofing. The units range in size from 499 to 567 square feet and every home has wall-mounted electric heating and cooling units and a storage area.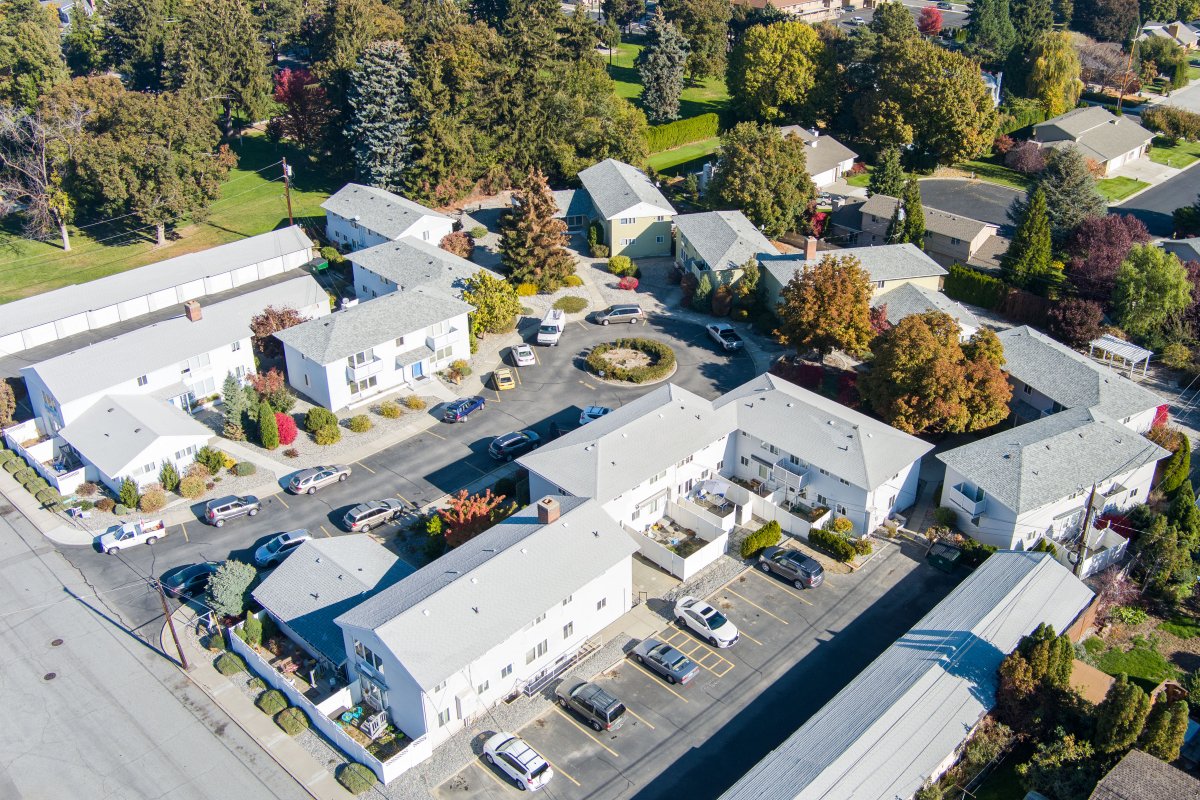 What's included in the monthly condo fees at Park Circle condominiums in Wenatchee?
Your monthly association dues at Park Circle condos will cover maintenance of the common areas, building insurance, lawn care, water and sewer fees, irrigation and garbage collection.
Are there any pet restrictions at Park Circle condos?
Park Circle community members are welcome to own cats or dogs with a limitation of either one cat or one dog per unit. Also, a non-refundable $50 fee must be paid and your pet must be licensed and registered with the City of Wenatchee. Dogs cannot be larger than 30 pounds and any dog with a history of biting people or other animals will not be allowed. Additionally, American Pit Bull Terriers and Rottweilers are not welcome at Park Circle.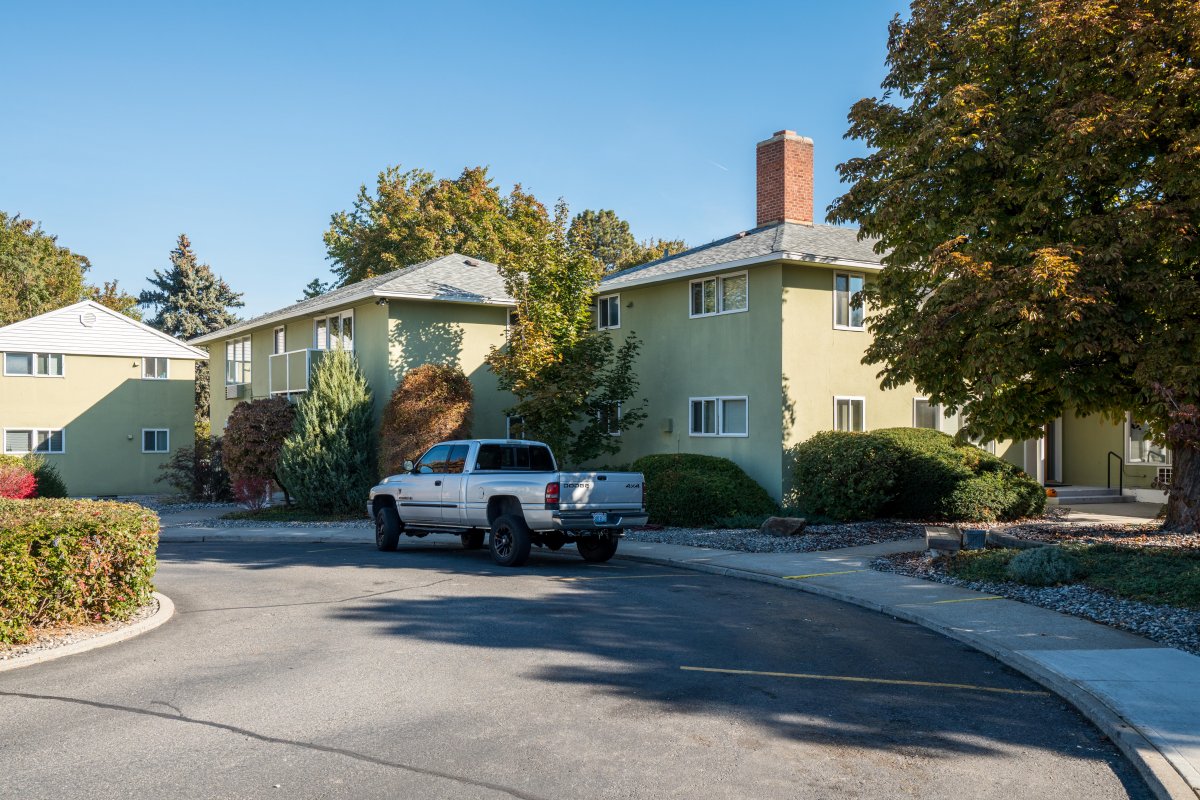 How close is the Park Circle condo community to Pybus Public Market and other amenities?
Park Circle condos offer close access to several amenities including local parks, shopping centers and health care services. Washington Park, managed by the city of Wenatchee, is adjacent to the condos and features a picnic shelter, wading pool, grassy areas and play equipment.
Pybus Public Market is roughly one mile away as is downtown Wenatchee, providing you with all of the dining, shopping and entertainment offerings available at the heart of the city all within a short walk or brief drive's distance. Central Washington Hospital is also a short mile away giving you close access to medical services.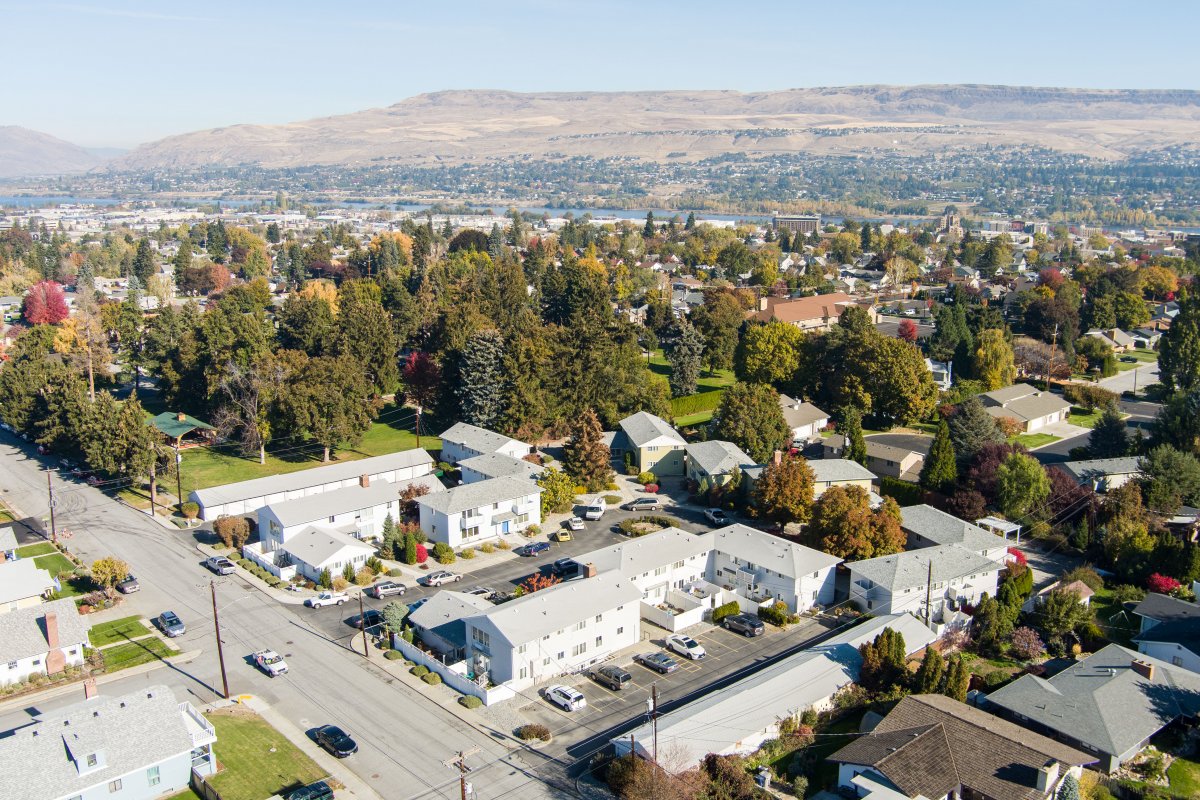 What are some of the rules and restrictions put in place by the homeowners association?
The homeowners association at Park Circle condos does not allow residents to post signs and any signs listing a unit for sale or lease must be approved by the board. If you are looking to purchase a condo at Park Circle with the intent of it being a rental, be aware that all prospective lessees must be reviewed and approved by the board and that all leases must be at least six months in length.
Parking spaces and garage spaces are only to be used by operational vehicles and all mechanical work on vehicles must be done off Park Circle property. Campers, RVs, boats and large trailers are not allowed to be left in parking spaces at Park Circle.