Stoneridge Condos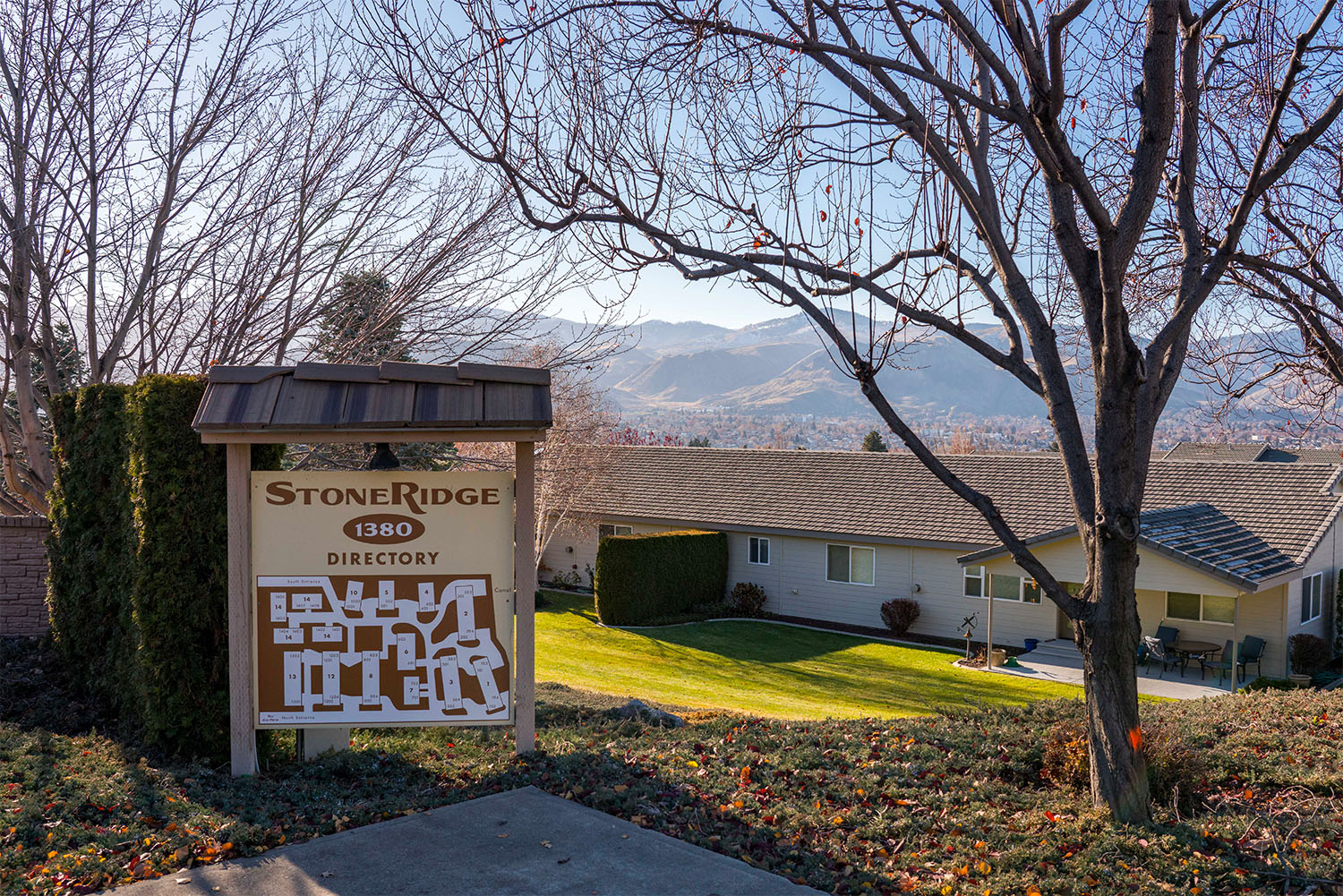 The Stoneridge condos, located at 1380 Eastmont Avenue in East Wenatchee, are a non-gated 55+ community that features 40 single-level condominiums with homes built as recently as 2006. The rambler style homes range in size from 1,500 to 2,100 square feet, many with their own attached two-car garage and mountain views. This East Wenatchee condo community offers easy access to local amenities and a homeowners association that will take care of many utilities and handle necessary maintenance of the common areas.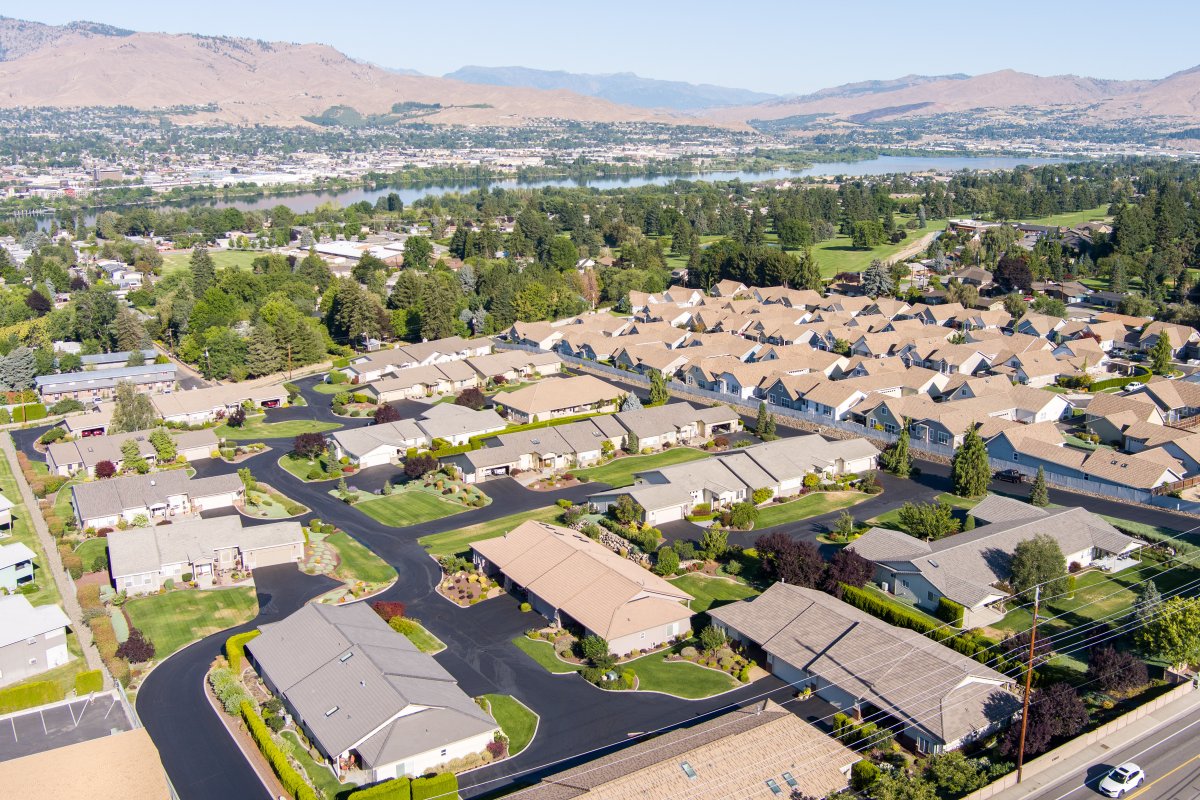 What's included in the monthly condo fees at Stoneridge condominiums in East Wenatchee?
The Stoneridge condo association dues will cover maintenance of the common areas, water, sewer and gas. Additionally, irrigation, building insurance, professional landscaping and road maintenance are included in the monthly dues. Cable TV is also included with the monthly dues and satellite dishes are allowed for those who would prefer additional entertainment options. Douglas County PUD fiber is also available for a premium internet speed and connectivity.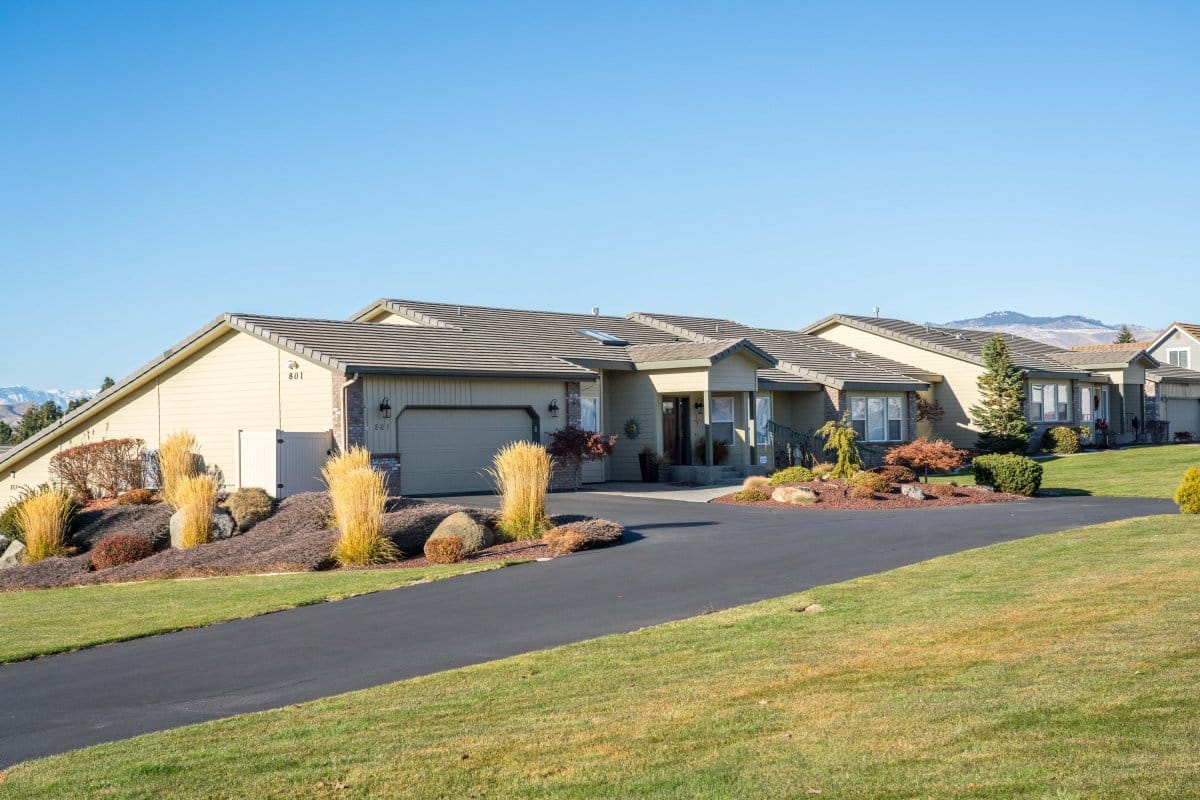 Are there any pet restrictions at Stoneridge condos?
Pets are welcome at Stoneridge condos but there are some stipulations. Only one dog or cat is allowed per household in this neighborhood. In an effort to keep insurance premiums and HOA dues affordable certain aggressive breeds of dogs are not allowed. When outdoors dogs are required to be on a leash and cats are required to either be near their owner or on a leash at all times. The rules do not put restrictions on the size of the dog you may own.
How close are the Stoneridge condominiums to the Wenatchee Golf and Country Club and other amenities?
The Wenatchee Golf and Country Club is a half-mile away from the Stoneridge condominium community. Become a member to enjoy some time on the links close to home, or relax at the country club while socializing with other members. You can also take a stroll on the Apple Capital Loop Trail, which is less than two miles away from Stoneridge. The community is located off one of East Wenatchee's main thoroughfares, which places Stoneridge near several other amenities including shopping centers and restaurants.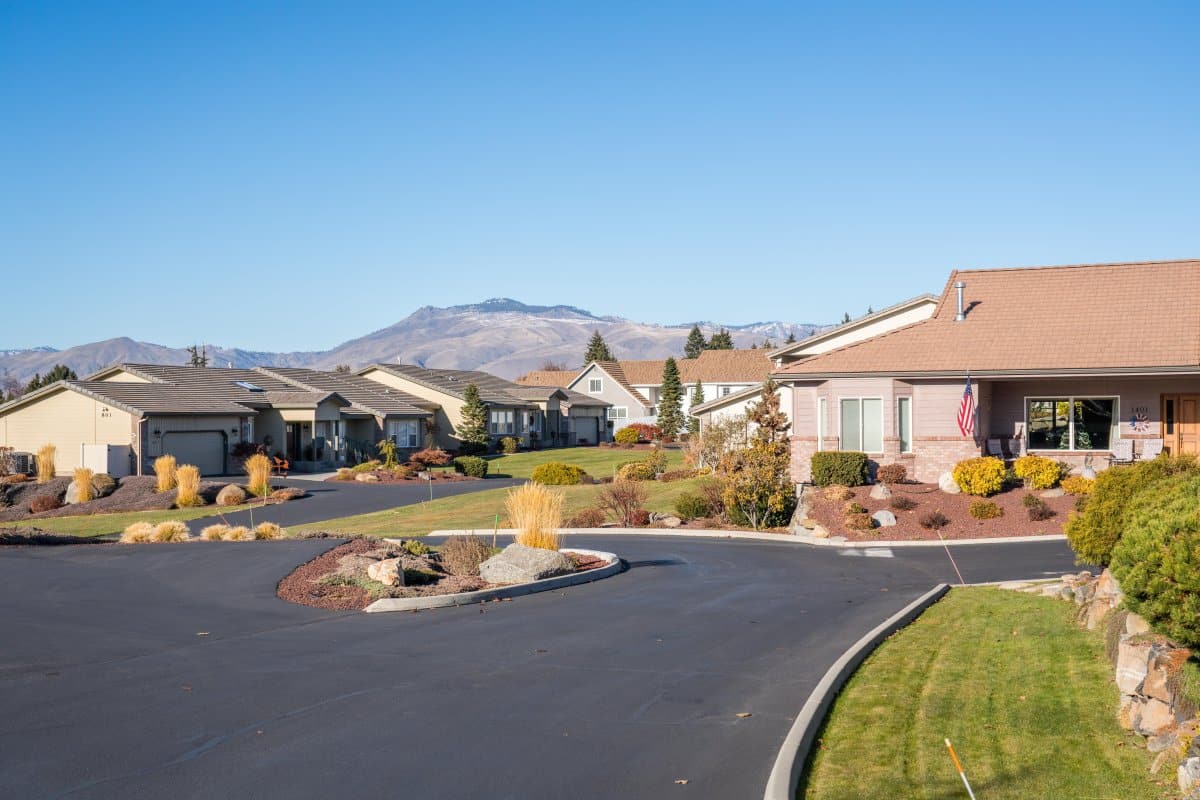 What are some of the rules and restrictions put in place by the homeowners association?
The Stoneridge community has a speed limit of 15 miles per with skateboards and rollerskates not permitted. Other items not allowed include hot tubs, wind chimes, dog houses, birdhouses, bird feeders, clotheslines, play structures and tool sheds. Additionally, BBQs are not permitted on decks due to association insurance restrictions.
Boats and recreational vehicles are allowed but can only be parked in a front of a condo for three days at a time during a seven-day period. Owners can have two vehicles permanently parked at their home but the vehicles must be kept in the garage.
Political signs are allowed within two weeks of an election but need to be removed within two days following an election and holiday decorations can be put on display beginning the weekend before Thanksgiving but must be removed by the second week of January.