Ambercrest Condos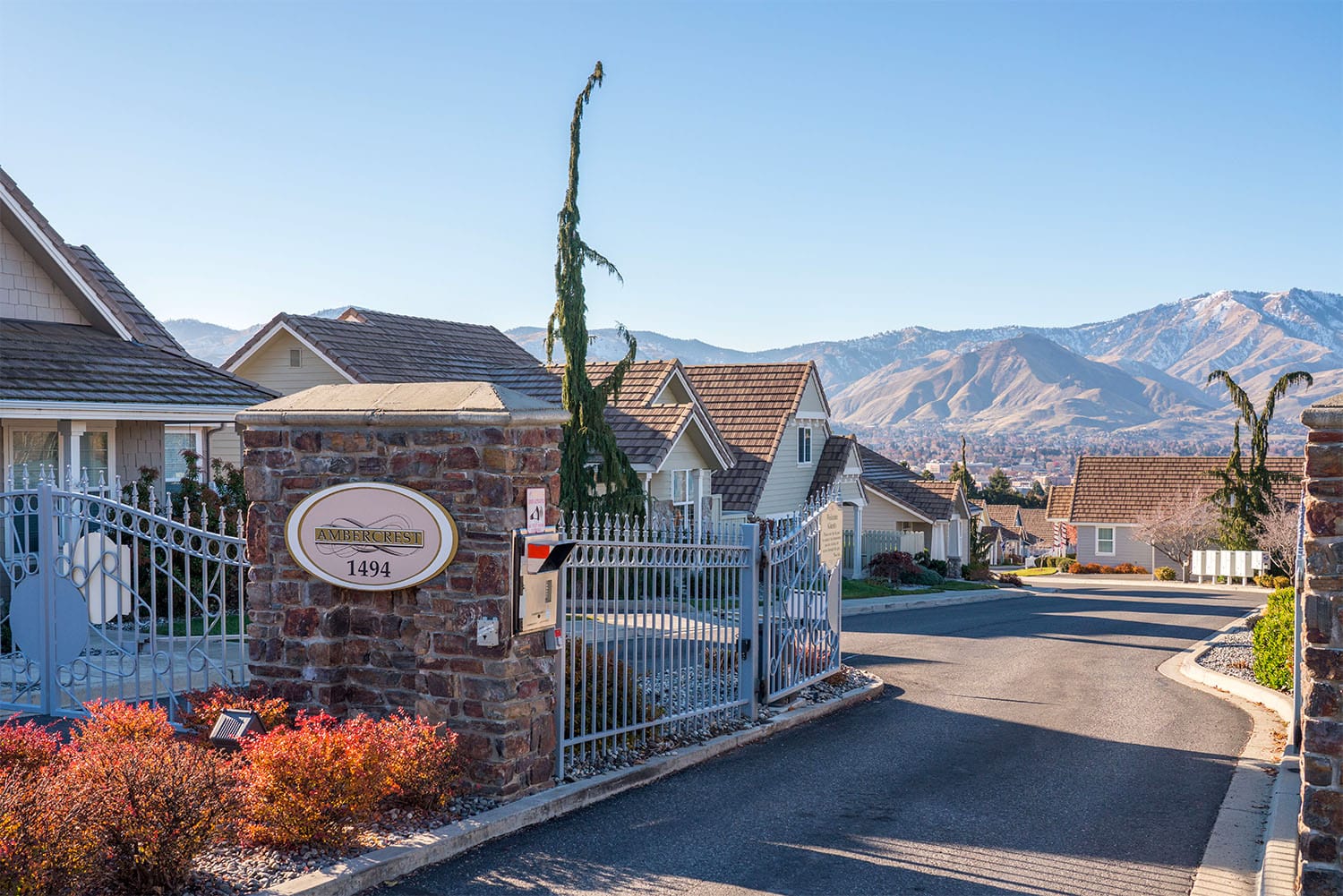 The Ambercrest condos are located at 1494 Eastmont Avenue in East Wenatchee. Ambercrest is a secured and gated 55+ condominium neighborhood. Ambercrest condos in East Wenatchee offers easy access to local amenities and a homeowners association that will take care of many utilities and handle the maintenance of many exterior features of your home and the community's common areas.
The community, which features 69 single-level condos, was modeled after the city of Mill Creek, a suburb 25 miles north of Seattle. The patio style homes were built over an eight-year period between 1997 and 2005 and range in size from 1100 to 2100 square feet. Several of the Ambercrest condos in East Wenatchee have two-car garages and views of the Columbia Valley.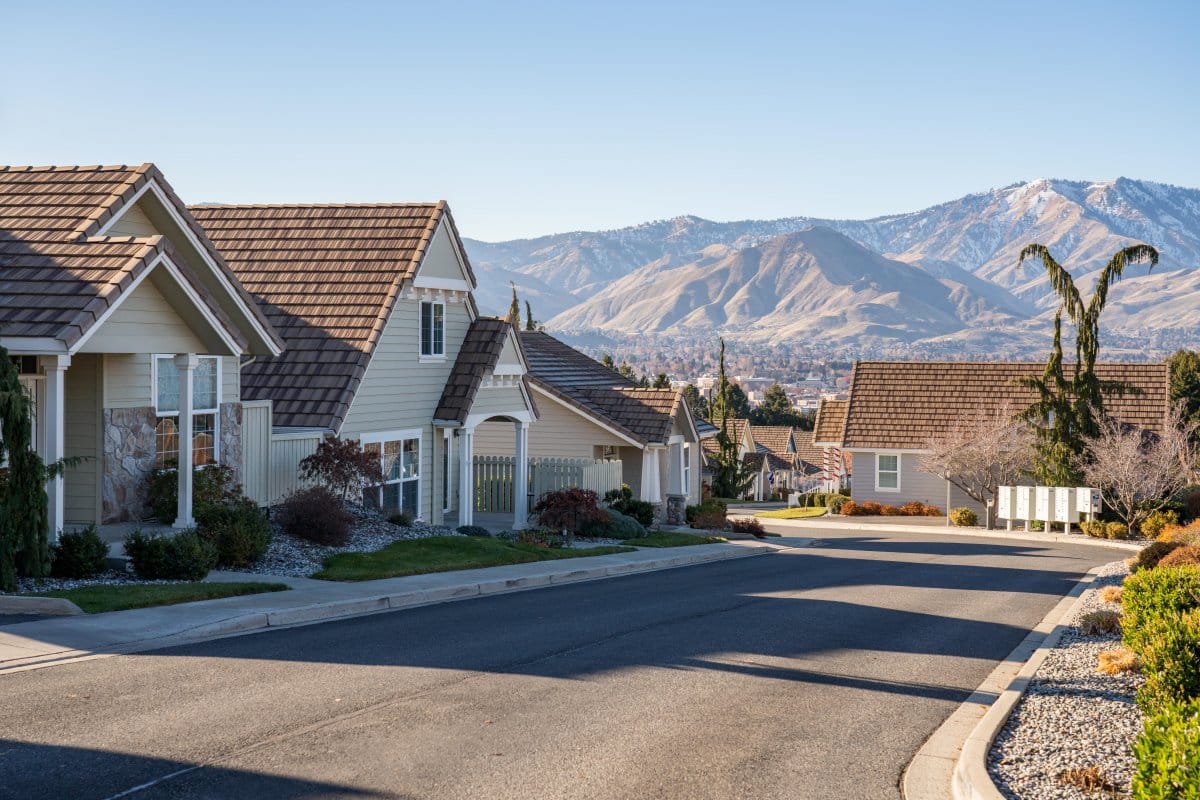 What's included in the monthly condo fees at Ambercrest condominiums in East Wenatchee?
The monthly Ambercrest condo association dues will cover maintenance of the common areas, water and sewer fees, snow removal and painting and roofing of your home. Building insurance, professional landscaping, sprinkler maintenance and maintenance of the pool area is also included.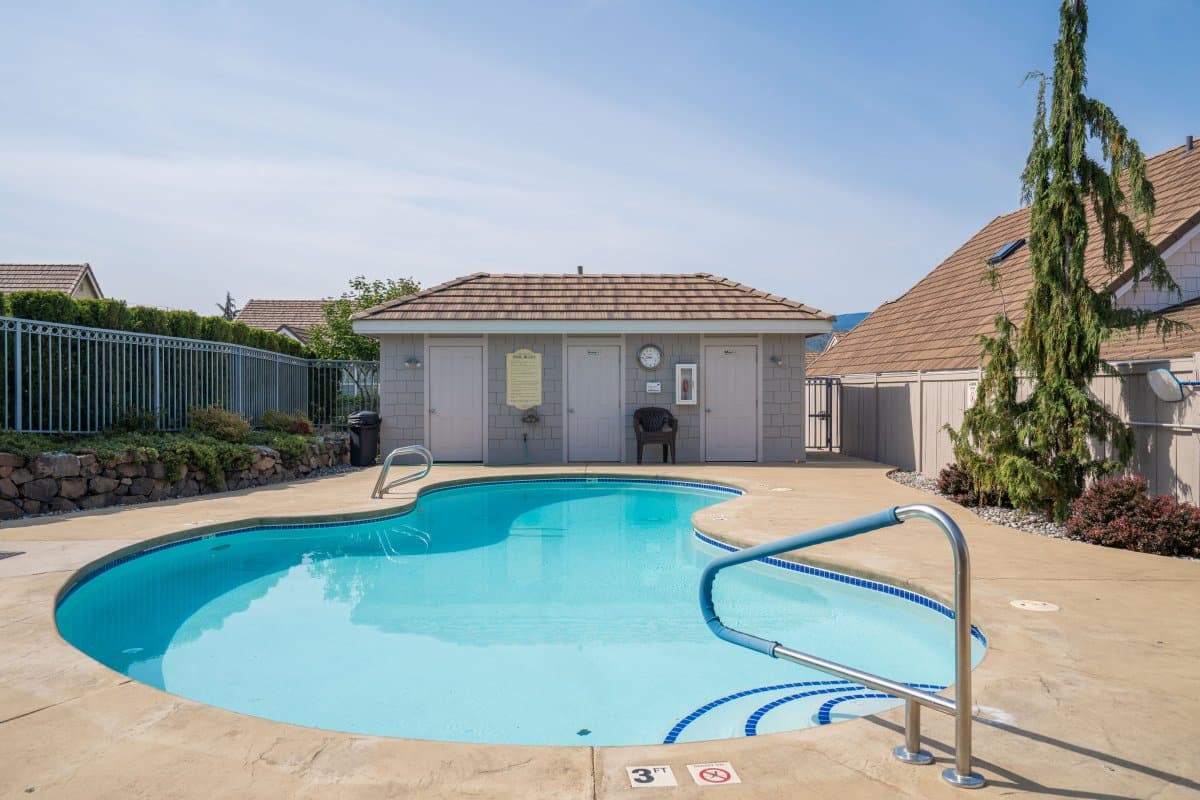 Are there any pet restrictions at Ambercrest condos?
Ambercrest is a pet-friendly community that allows each household to have one domestic pet weighing no more than 50 pounds. The southwest corner of the community includes a private dog and pet area. All dogs must be on a leash when outside and cats are required to be near their owner while outdoors. Aggressive breeds of dogs are not allowed at the Ambercrest condos.
How close are the Ambercrest condos to the Wenatchee Golf and Country Club and other amenities?
The Ambercrest condominium community is less than a half mile away from the Wenatchee Golf and Country Club. Become a member to enjoy some time on the links close to home, or relax at the country club while socializing with other members. You can also take a stroll on the Apple Capital Loop Trail, which is one mile away from the Ambercrest condos. Ambercrest also offers an exclusive gated pool area for residents. Pool parties are prohibited but Ambercrest community members are allowed to bring guests to the pool, and pool hours are separated between family swim times and adult-only swim times to accommodate residents with guests who are under the age of 18.
For at-home entertainment, satellite dishes are allowed as long as they are not visible from the street and mounted on a pole. Douglas County PUD fiber is also available for premium internet speed and connectivity.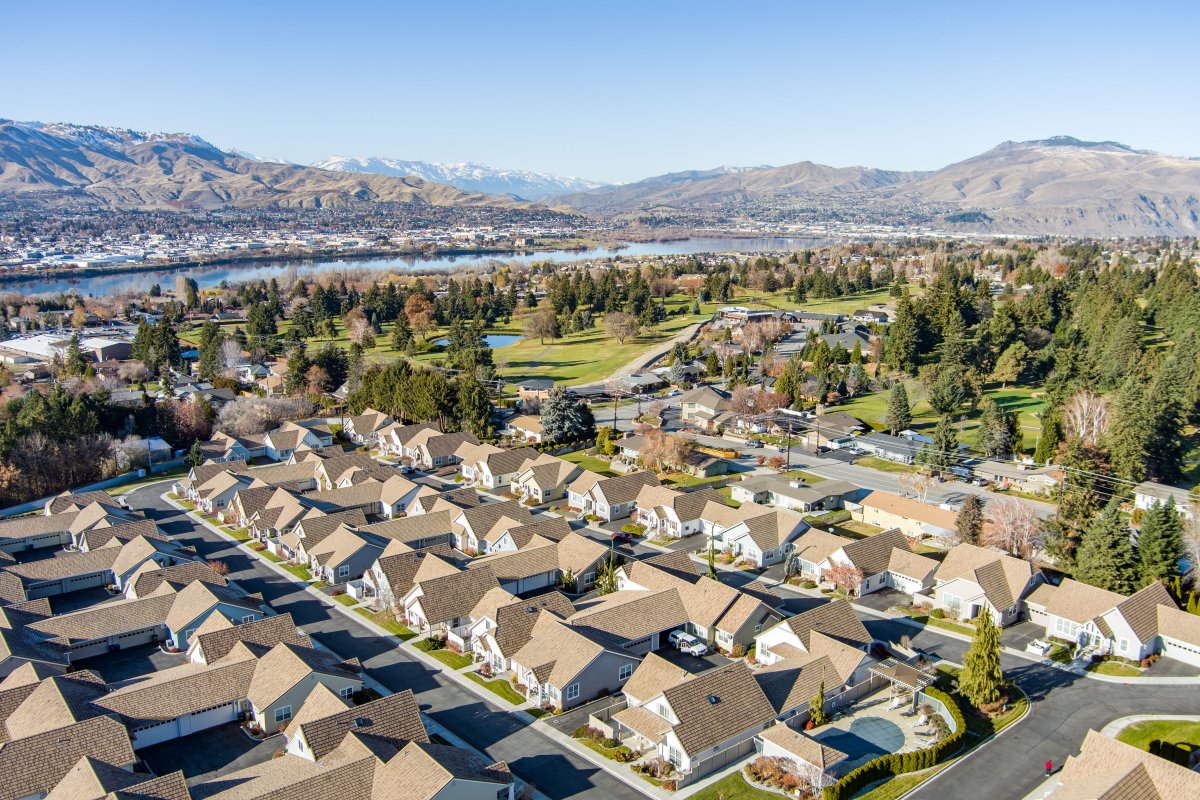 What are some of the rules and restrictions put in place by the homeowners association?
No one under the age of 35 is allowed to reside in Ambercrest unless that person is a dependent or spouse of a resident who is 55 or older, and no person under the age of 18 is allowed to live at Ambercrest. Additionally, at least 80 percent of all units must be occupied by a resident who is 55 or older.
There are several restrictions in place regarding external decorations. Wind chimes, political signs, dog houses, basketball hoops, play structures, tool sheds, water tanks, clothes lines, and antennae are not allowed. Installation of new hot tubs is also not allowed. Solar lighting is allowed but it may not be visible from the street and each home is allowed to have one banner, windsock, or flag. Holiday lights and decorations are allowed during the period between the weekend before Thanksgiving until January 15 of the following year.
Owners are allowed to rent their units but must check with the HOA beforehand in case Ambercrest is at the capacity of 14 rental units.
You can learn more about the Ambercrest Condos in East Wenatchee at their neighborhood website.