Delaware Place Condos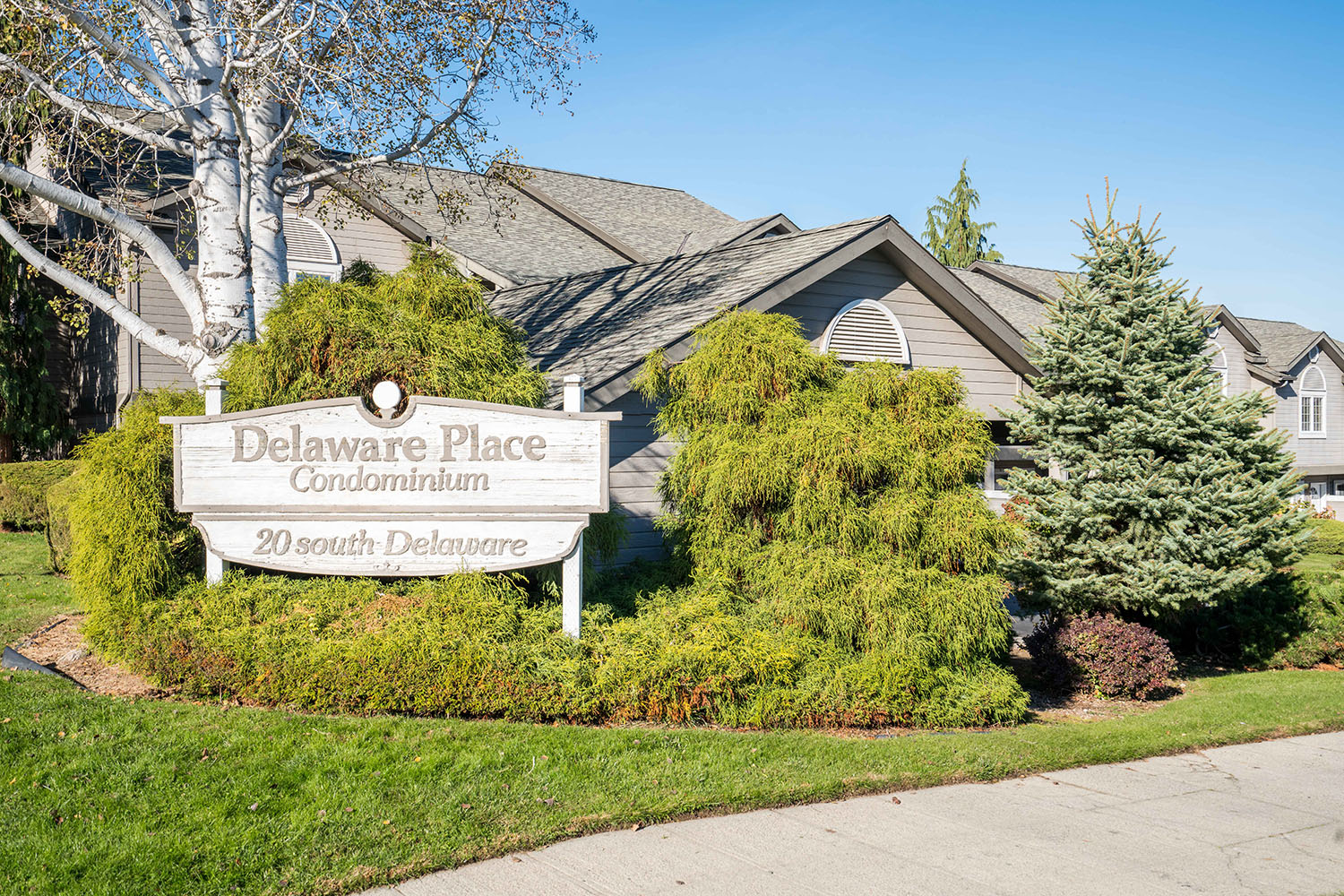 Enjoy the convenience of downtown living at Delaware Place condos, located at 20 S Delaware Avenue near the heart of downtown Wenatchee.
The Delaware Place community is an open community without age restrictions that includes 11 units in a two-floor building with homes that range in size between 1,079 to 1,290 square feet. The condos are all two-bedroom units with each owner getting one assigned parking space and one assigned carport.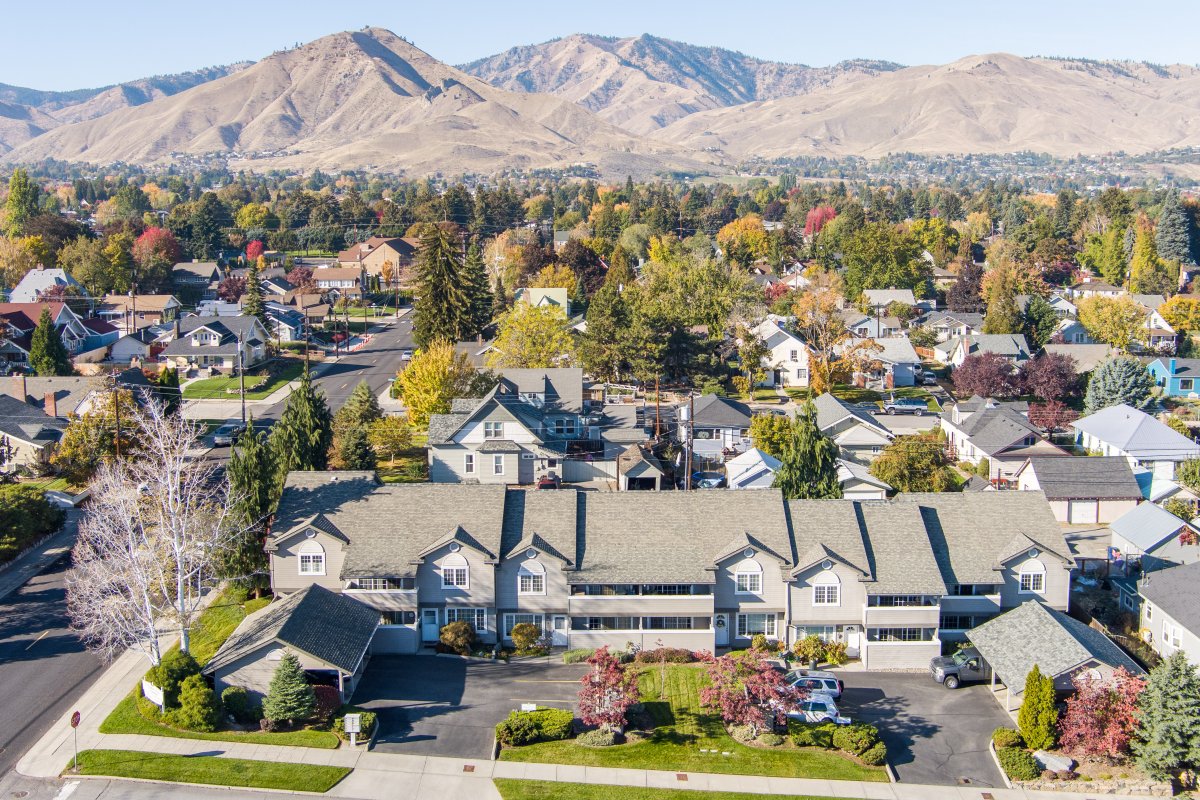 What's included in the monthly condo fees at Delaware Place condominiums in Wenatchee?
Your monthly association dues will cover common area maintenance, exterior maintenance of units, road maintenance, a property manager, water and sewer fees and garbage collection.
Are there any pet restrictions at Delaware Place condos?
Animals are welcome at Delaware Place condos. Residents are allowed to own cats or dogs without restrictions on breed or weight, so your chihuahua, labradoodle, pitbull or even a Great Dane can make the move with you into your new home. Pet owners will need to get approval from the homeowners association board if their animal companion is not feline or canine.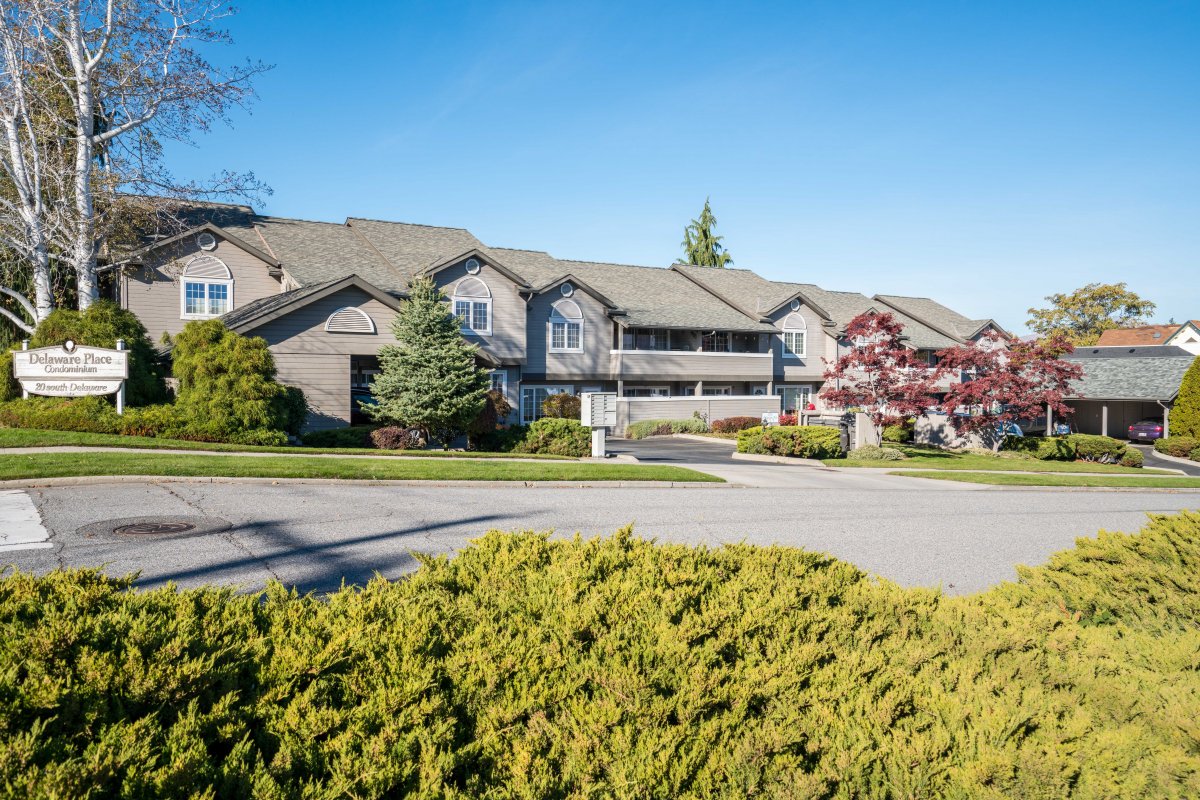 How close are the Delaware Place condominiums to Pybus Public Market and other amenities?
The Delaware Place condos are less than a mile away from Pybus Public Market giving you easy access to local businesses and restaurants. Because the condos are near the heart of downtown Wenatchee as well as a bus line there are lots of options for entertainment, shopping and dining nearby. Along with quick access to downtown Wenatchee, the Apple Capital Recreational Loop Trail, Wenatchee Racquet and Athletic Club and Wenatchee Pool are also a brief drive away and several local parks are within walking distance.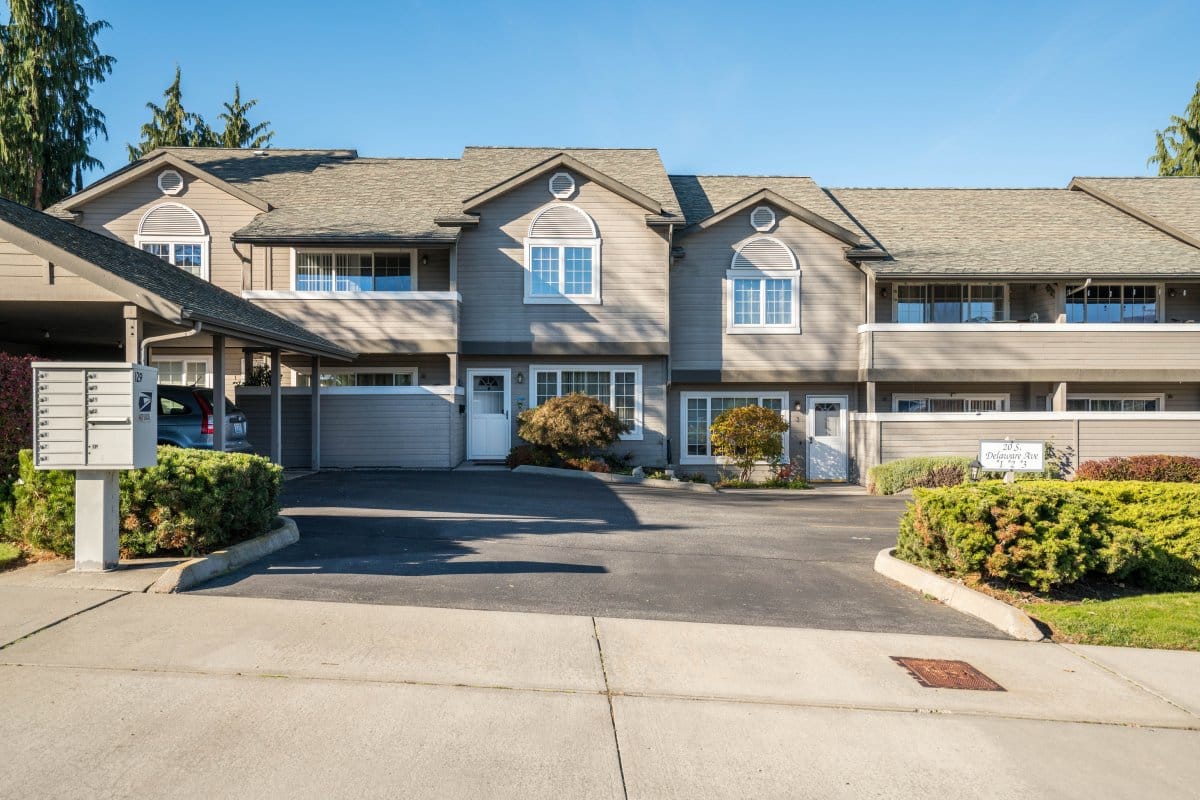 What are some of the rules and restrictions put in place by the homeowners association?
Signs of any type are not allowed to be displayed at the Delaware Place condominium community. For sale or leasing signs are allowed to be placed in the common area only and must be approved by the homeowners association board before being placed in the common area. Timesharing of units is not allowed, however, homeowners can lease their units. There is a cap on the number of units that can be leased out. Per the rules established by the homeowners association only two of the eleven units at Delaware Place condos are allowed to be occupied by renters at one time.
Parking areas are only to be used for vehicles that are operational. Boats, snowmobiles, trailers and motorhomes can be kept in a parking space at the homeowners association board's discretion.